Key Largo to Nassau

Lynn & Mike ..around the world
Mike Drinkrow & Lynn v/d Hoven
Thu 19 Apr 2018 21:57
25:04.511N 77:18.76W Key Largo to Nassau
After a few busy weeks in Key Largo – we were ready to head back to the Bahamas.
We had driven all over south and central Florida - visiting with friends, doing a ton of provisioning & buying a few spares. Mike also went to the Sun 'n Fun airshow in Lakeland and I "skydived" in the air tunnel in Orlando. Busy Busy. One bizarre thing worth mentioning, is that Mike could not rent a car in Florida, as he is now over 70?! something to do with insurance... so..... he can drive a boat, fly a plane, but not rent a car! It was not really an issue, as I drive do the driving in the USA anyway ..but it was odd.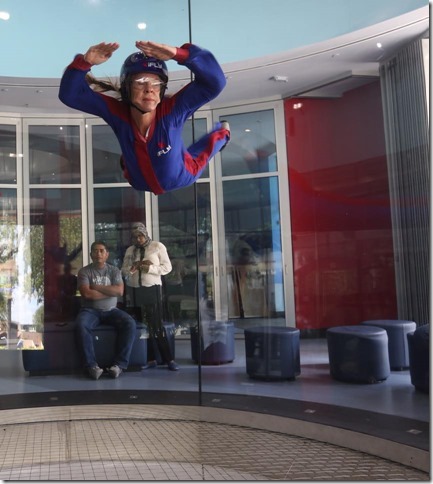 What brilliant fun ! David's float plane that would be their "taxi" to the air show
We quickly found a perfect weather window and we took the gap to The Bahamas – an easy 22 hours journey into Nassau. Customs & Immigration were very efficient and the next morning we were ready to head down to the Exumas.
---