Pics from our Crossing

Lynn & Mike ..around the world
Mike Drinkrow & Lynn v/d Hoven
Fri 19 Apr 2013 23:06
Pics from our Pacific Ocean Crossing
As you will know from the blog, there was not much happening - other than a whole lot of blue ocean - so not too many pics!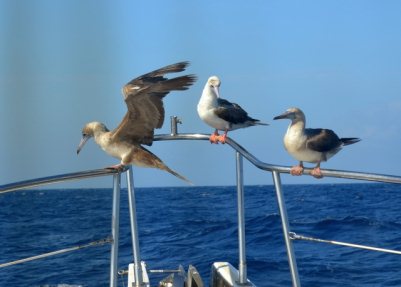 3 Boobies hitching a ride Lots of flying fish on the deck
GPS as we cross the equator Having a swim at the equator - note safety line!
Fighting THAT FISH The reel has almost no line left!
---