Stonington & Sag Harbor

Lynn & Mike ..around the world
Mike Drinkrow & Lynn v/d Hoven
Mon 2 Aug 2010 20:38
41:00.31N 072:16.97W Stonington & Sag Harbour
On Saturday we sailed west, back to Connecticut and took a mooring ball in the very pretty town of Stonington. We then called a cab and headed up to The Mystic Seaport, an old river port, that has been restored and the whole area turned into maritime history museum.
There are many displays, including a small town, a large shipyard that still restores boats, informative exhibitions and a number of ships you can board. Most impressive is the last remaining wooden whaling ship, the Charles W Morgan that is being totally rebuilt, to be refloated in a few years. It was very interesting to see the layout of the 'blubber factory' inside the ship as well as how the crew, captain and his family lived aboard, for up to 5 years at a time!! (with very few hanging closets!)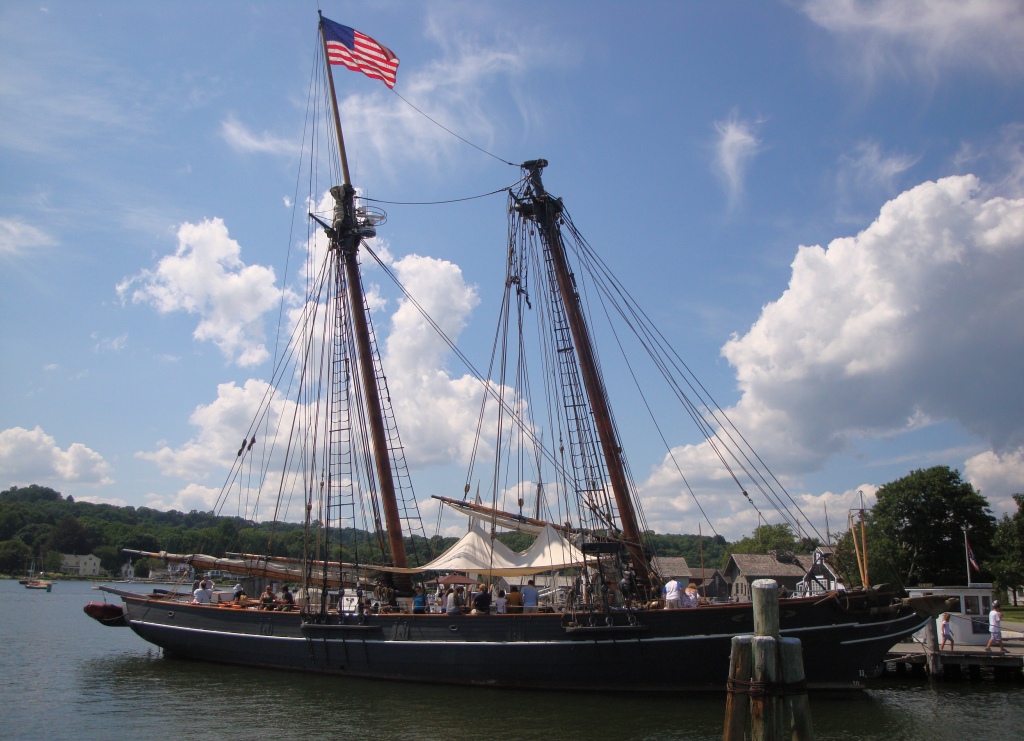 The Amistad - a replica of the infamous slave ship The Charles W Morgan
From Stonington, we crossed back over the Long Island Sound to Sag Harbour, N.Y. This is the 'yacht parking lot' for all the wealthy folk holidaying in The Hamptons - and there is a lot of money tied up on the water! The town is very quaint and we had cocktails with a friend of Tom's who lives here on the weekends - during the week she lives and works in Manhattan, about 2 hours drive away. This morning we took another walk around town before heading back to the boat for an afternoon of maintenance. The island Indigo has to keep running.
With Tom & Kaye at the Dockside Bar The neatest Fire Station ever!
---