Cay Caulker

Lonely-Planet
Mathilde en Wim
Sun 5 Feb 2017 17:49
17:44.81N 88:01.89W
Cay
Caulker
5 februari 2017
We hebben het noordelijkste stukje van Belize bereikt. Met een tussenstop bij de
Tobacco
cays
. 's Nachts beschut gelegen bij de
Tobacco
Range, prachtig tussen een paar eilandjes, geen golfslag. De
manatees
kwamen langs zwemmen, helemaal niet schuw. Liet zich ook nog even helemaal zien, maar zo kort dat de foto niet lukte. Uit de verte kwam een snelle boot met toeristen aanvaren, de gids had de
manatees
ook gespot. 
We hebben wel geluk, zowel met de
manatees
als met de dolfijnen. Vis vangen lukt echter nog niet.
Op de
Tobacco
cay
gegeten bij Margareth, daar werden we naar toe gebracht door George, haar broer met een rum probleem. Ze wilde graag een lunch met
conche
, de grote schaaldieren die hier veel geoogst worden,  voor ons verzorgen. Met zijn drieën voor 15 dollar. Lekker gegeten, wel met wat angst voor
maagdarmklachten
, maar prima gezond gebleven. De
conche
was gemalen en van een jasje voorzien, lekker, maar je mist de stevige
bite
van de
conche
. Heerlijk stuk taart (bananen
kruimeltaart
) met rum. De rum was het restje wat George overgelaten had. We vroegen ons af of hij uit de fles dronk. Margareth vertelde dar George nergens meer welkom was
ivm
de schuttingtaal die hij gebruikte als hij dronken was, niet goed voor de klandizie. Maar haar broer liet ze niet in de steek. Haar man was trouwens naar de wal, voor zaken, maar daar had hij niet zo lang voor nodig, dus zou hij ook nog wel andere dingen aan het doen zijn, zei Margareth met een glimlach. Ik vind het best zei ze.
Toen ik afrekende bleken het Belize dollars te zijn, dus gegeten voor 7.50
US
. Ik gaf 10, of de rest voor de kerk was? Natuurlijk.
Af en toe ook wel pech: bij
Calker
Cay
staat de ankergrond niet al te best is. Ik was naar het anker gedoken en het lag keurig ingegraven. 's Nacht harde wind, ik heb een aantal keren gekeken of alles goed ging. s'Ochtends hoorde ik de golven tegen het achterschip klotsen, dat hoort niet als je voor anker ligt. We waren een paar honderd meter
gedragt
, gelukkig zonder iets te raken. Peter wakker gemaakt en anker opgehaald en teruggevaren naar onze oude stek, met weer even genoeg adrenaline. Nu is het anker zover ingegraven dat het niet meer te vinden is. Moet goed gaan en van nu af staat elke nacht het anker alarm aan.
Tijdens het varen zijn we ook wel een keer opgeschrikt. We voeren scherp aan de wind en in de verte kwam er een vrachtschip aan. We
konden
 vrij gemakkelijk aan zijn bakboord zijde blijven, maar vlak bij ons dacht de schipper daar blijkbaar anders over en begon onze richting op te draaien. Wij hadden niet zo gauw in de gaten dat hij ons aan de andere zijde wilde passeren, wat hem prima lukte maar ons een doodschrik bezorgde.
Cay
Caulker
ademt een zeer aangename Caribische sfeer. Heel vriendelijke bewoners die het de vele toeristen naar de zin proberen te maken. Het is een piepklein eilandje, waar toch een paar honderd golfkarretjes rijden. Niet om te golven maar als vervoersmiddel, zoals dat op meer plaatsen gebruikelijk is.
Het plan is om maandag uit te klaren in San Pedro en dinsdagochtend vroeg naar
Cozumel
te varen, waar we woensdag of donderdag aan zullen komen.  Kijken hoe het 's nachts varen Lineke bevalt. Er wordt heel rustig weer verwacht,
Bij de foto's
Peter aan zijn, na het varen, aan zijn meest geliefkoosde
bezichheid
,
Linneke
 in
command
.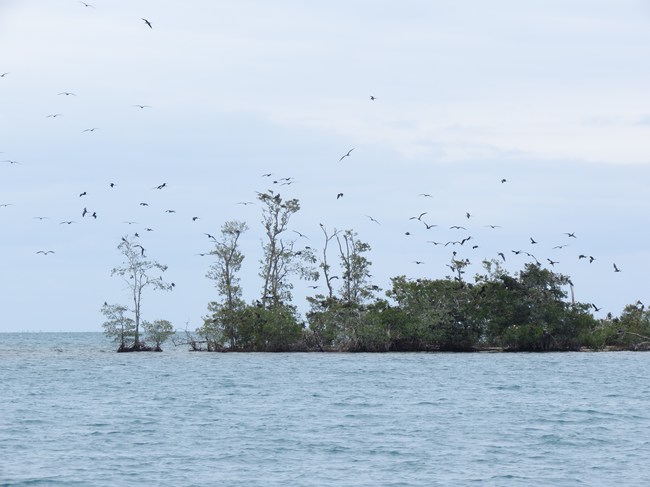 Man of War
Cay
, honderden fregat vogels.
Lekker sturen, stroom van de stuurautomaat besparen.
Het prachtige azuur komt toch weer niet uit.
We laten
Tobacco
cay
achter ons. Tante ma 2 volgt gedwee.
Heerlijke verse groente maaltijd
by
Peter en Lineke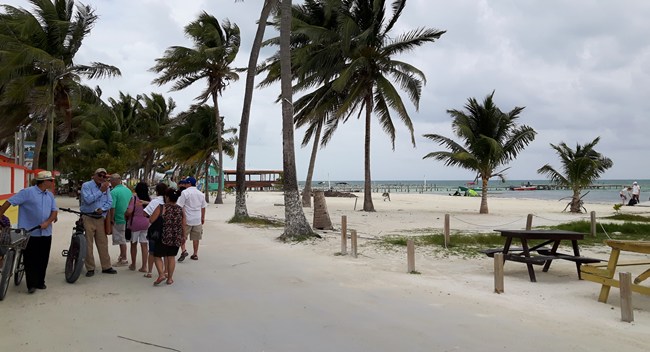 Spreekt voor zich
Sporten doe je in het water, anders veel te heet.
Maar ook het relaxen
In verte ligt de
Lonely
Planet
Bij Margareth
Let ook op de palmboom
---