Ft Lauderdale vervolg

Lonely-Planet
Mathilde en Wim
Fri 2 Mar 2012 07:06
Middle River, Fort Lauderdale, Florida, 28 februari 2012
We hadden gedacht een paar dagen in Fort Lauderdale te blijven en nu na 2 maanden gaan we donderdag dan eindelijk naar de Abaco's, een eilandengroep van de Bahama's.
Als de wind gustig blijft vertrekken we donderdagnacht om bij licht bij de Abaco's aan te komen. Een stukje uit de kust gaat de golfstroom naar het noorden. Bij Noorden wind (stroom tegen wind) worden enorme golven opgebouwd en is de oversteek te gevaarlijk. Dus niet vertrekken als de windrichting een "N" bevat en ook niet kort erna als de golven nog niet uitgedoofd zijn en er nog "olifanten" aan de horizon te zien zijn. Een apart gezicht. Als je op het strand staat, is dicht bij de kust het water rustig, terwijl het aan de horizon lijkt of er wolkenkrabbers staan. Amerikanen zeggen dan ook met ontzag: "we'll gross the ocean". Wij begrepen het eerst niet, dachten dat ze een grote oversteek gingen maken, maar het gaat dan om het oversteken van de golfstroom.
Het was hier gewoon erg lekker. Vlak naast de aanlegsteiger voor de dinghy zijn tennisbanen, waar je voor weinig geld een baan kunt huren en een ballenautomaat, die achter elkaar ballen uitspuugt. En rackets kun je lenen. Erg uitnodigend om daar gebruik van te maken. Dat doen we nu dan ook bijna iedere dag een uur.
Verder hebben we leuk contact met een stel erg aardige Amerikanen. Alle huizen aan de wirwar van kanaaltjes en rivieren hebben ook meestal ligplaatsen voor boten. Bewoners die daar geen gebruik van maken, verhuren de plekken aan mensen met een boot, en die er dan vaak ook op wonen, meestal met de bedoeling grote reizen te gaan maken, maar soms komt het daar niet van. Nancy en Norm, (Norm heeft hier ook een appartement) , Susi en Henk (schuiven het vertrek steeds een maandje op), Marja en Stephen (gaan binnenkort ook naar de Bahama's), Cathleen en Warren (willen hun boot verkopen om in Texas te gaan wonen-maar de markt zit niet mee).
We worden regelmatig uitgenodigd voor een Amerikaans ontbijt met zelf gebakken cakejes en koffie, etentjes en apperitiefjes of we krijgen zelf mensen aan boord. Een aantal heeft een auto, die geleend kan worden of soms kunnen we met hen mee, zoals naar de maandelijkse pot luck van de zeezeilers club de "Seven Seas", de lezing van Santorum in een uiterst conservatieve zwarte kerk.  Heel bijzonder, dat we dat mee konden maken. Santorum is een ultra conservatief tea-party lid,  in de race voor de verkiezing van de Republikeinse presidentskandidaat. We begrepen eerst niet dat er zo instemmend werd gereageerd  toen hij vertelde dat hij 7 kinderen had. Maar het werd al snel duidelijk dat hij anti pil is en anti abortus, homohuwelijk etc. 38% van de abortussen zou Afro-Amerikaanse vrouwen betreffen. De voorganger van de kerk was van mening dat je tegen abortus moest zijn, omdat blanken abortus propageren om het zwarte ras uit te roeien. Verder werd iedereen geacht 10% van zijn inkomen aan de kerk af te staan (werd wel erg vaak herhaald). Zoniet, is dat diefstal van god. In Amerika kan iedereen een kerk oprichten en dat is lucratief , want de kerk betaalt geen belasting.  De muziek was geweldig, swingend, en handig, de tekst op een groot beeldscherm.
We lazen inmiddels op de internet-volkskrant dat Santorum beweert heeft dat in Nederland bejaarden een armbandje dragen met er op: "euthanaseer mij niet", dat  Nederlanders naar buitenlandse ziekenhuizen gaan, omdat je anders kans loopt geeuthanaseerd te worden en dat 10% van de sterfgevallen euthanasieën betreft (=2%) en dat 50% daarvan onvrijwillig is. In een talkshow is tegen die onzin gelukkig al stelling genomen.
Mensen vragen ons regelmatig bezorgd hoe dat nu zit in Nederland met drugs en euthanasie. We weten nu waar dat vandaan komt.
Na afloop van de dienst dronken we in een wegrestaurant een kopje koffie: let wel senioren koffie! 6 kopjes voor 3 dollar.
Zomaar wat leuke dingen: een 2e hands winkel door 2 mannen gerund heet: "out of the closet". Daar vonden we het zelfde kristallen wijnglas dat eerder bij Henk en Susi gesneuveld was. Met Susi naar het mooie Flamingo Park (alle dieren dieren daar mankeren iets, waardoor ze niet meer in de vrije natuur uitgezet kunnen worden) , waar o.a. ook een paartje van de Florida Panter uit de Everglades te zien is, er zijn er nog maar een paar. Bij de dinghy steiger eten tamme eekhoorntjes pinda's uit je hand. Marja en Stephen hebben als crew een half jaar op een platbodem door Nederland gereisd en weten zelfs alle plaatsen nog te benoemen. Van hen kregen we foto's (ik denk dat zij die uit Nederland opgestuurd gekregen hebben) van de "Mosesbrug" gemaild. Geweldig! Wat is Nederland toch leuk! Foto van krokussen in de Volkskrant. Ymke en Ulli van de Eiland, waar we een tijd mee opgevaren zijn de ICW af, hebben zich weer bij ons gevoegd, evenals Frank en Tini, die hebben een paar weken bij Miami Beach gelegen, maar zijn ook weer terug. Vanavond met elkaar naar de film en daarna wat drinken en een leuk spel doen (met schijven op een super glad bord) in een gezellig café. 
Bij de foto's:
Met fiets op het strand
In de verte een slapende dakloze tussen de palmen
Avond op de ankerplek
Met Susi naar het flamingopark: de fel gekleurde flamingo's en een witte ibis.
Leguanen, eekhoorntjes voeren
Met Nancy, Norman, Henk en Tini voor de enige World Wide Christian Center Church
Geen kauwgom in de kerk
Ons stamcafé: Bleu Fish (samen met Frank en Tini en Harry)
Out of the Closet: een tweede-hands-zaak met mooie spullen (waar we het kristallen glas vonden dat ik bij Susi gebroken had). Er komt binnenkort een Out of the Closet bij het Waterlooplein.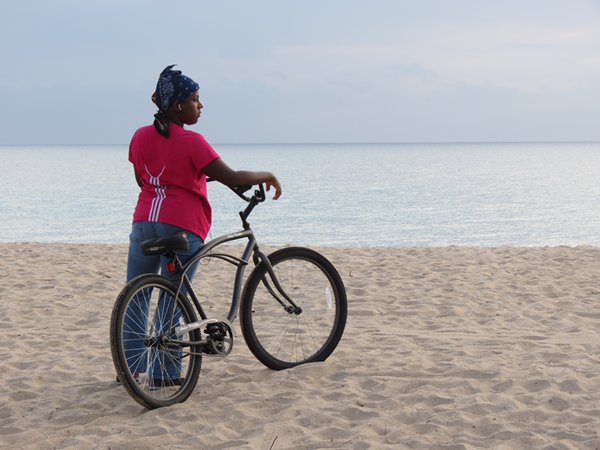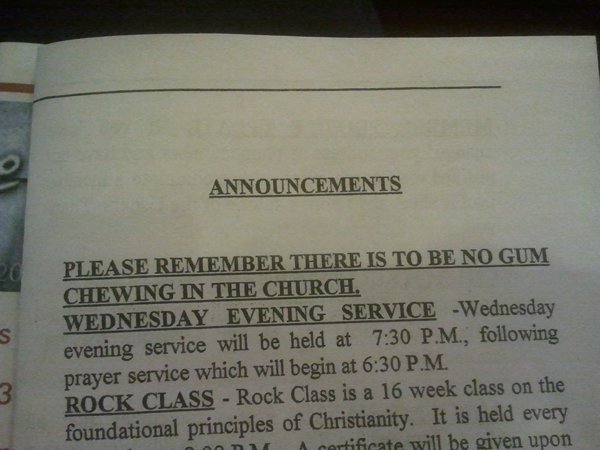 ---