Guatemala

Lonely-Planet
Mathilde en Wim
Fri 4 Mar 2016 18:37
Guatemala Rio Dulce
Iedere twee weken is er 's morgens om half acht bij "
Mar
Marina" een vlooienmarkt. Je kunt dan proberen je "Treasures of the Bilge (schatten uit het laagste punt in het schip, waar olieresten en water zich verzamelen)" te verkopen. Je hebt altijd moeite om een plek voor je dinghy te vinden. Er zijn ook mensen die koffie en taart verkopen of zelfgemaakte gastlanden-vlaggetjes. Erg gezellig. 
We zijn er al die jaren aan ontkomen, maar nu waren ze er dan toch.
Cucarachas
,
cockroaches
, kakkerlakken!! Ik zat  's nachts te lezen en plok..., daar landde er één op het keukenblok. Groot. rood, plat, en heel snel. M.b.v. de gifspuit hebben we hem kunnen vangen. Volgende dag in het toilet, plok... weer een door het raampje. Hebben we ook kunnen vangen. We verdenken de grote oude catamaran naast ons aan de steiger ervan de bron te zijn. Sinds we daar weg zijn hebben we ze niet meer gezien, hopen dat er geen eitjes achtergebleven zijn.
Het kan altijd nog goedkoper. Drankje, visje, rijst en salade voor 2.50 euro.
Samen met onze Canadese vriendjes Clara en John.
Maya vissers brengen hier visjes en helder blauw gekleurde kreeften en zwemkrabbetjes aan de man.
Wandeling door het bos over een hangbrug op 15 meter hoogte.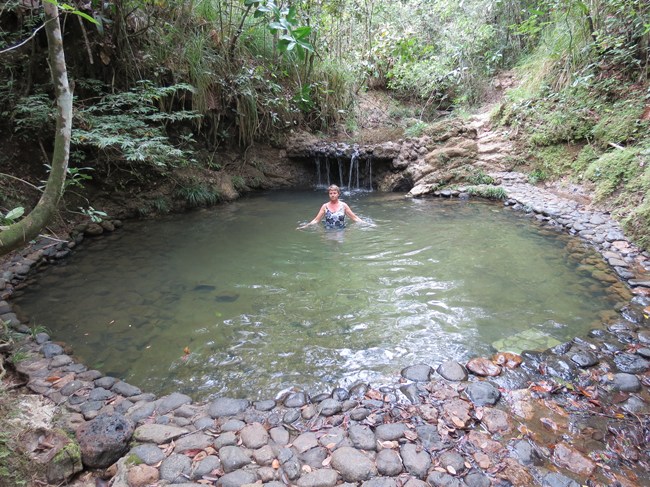 Gids Lucy op de rubberplantage. 2x per week wordt de wond opgefrist.
De rode streep is middel tegen bacteriën en schimmels.
Uitzicht Lake
Izabal
 en de brug over de Rio
Dulce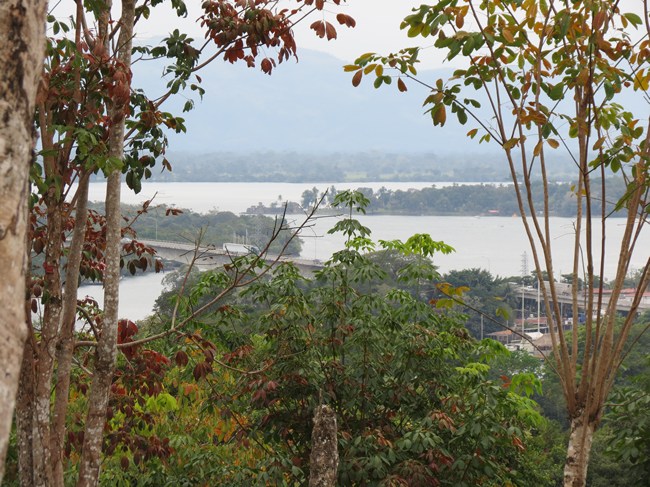 Op 13 Februari zijn we dan eindelijk de Rio
Dulce
afgezakt richting Belize. We maken altijd een stop in
Texan
Bay
. Het is een idyllische baai, met "niets". Het door Maya's gerunde eethuisje liep helaas niet en is door
Texaanse
Mike overgenomen.  Volgens Kenny met heerlijk Amerikaans eten. Kip met "a lot of
gravy
". Wij waren wat minder enthousiast.
Marina van Nederlander Maurits. We hadden hier wat boeken achtergelaten. Door het vocht waren ze 3x zo dik geworden. En als termieten  huisgehouden hebben, staat alleen het kaft er nog.
---