Silivri

Minka of Southampton - Cruising Log
Edmund Wigan
Mon 26 May 2014 15:51
Position 41:04.384N 28:14.503E

Silivri managed to hide its charms pretty well. I found an alongside berth but only one old metal ring to tie up to. Fortunately it was in the right place to fix the spring cleat line which held her whilst I went ashore to find some fixings for the bow and stern. Some quite long lines were needed. Minka is in the middle of the picture below.




I have had a quick wall around town. There is a good fish market and lots of fish restaurants.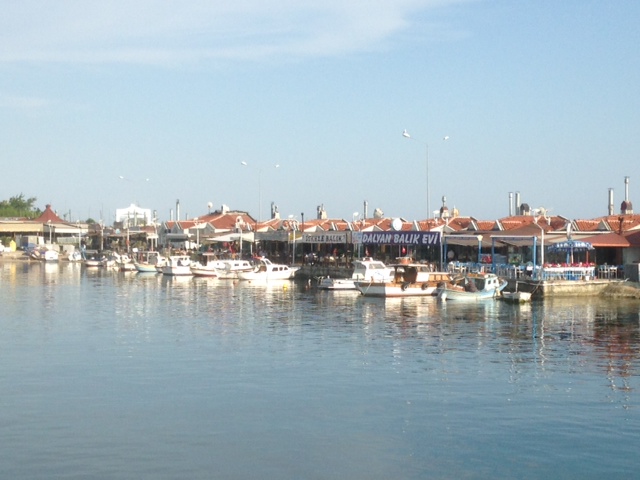 Each market stall seems to have its own restaurant.

There is some art or at least a political statue. The background gives an idea of the architecture.




I did think this was rather fun though.



I
---