Found the magic cave

Minka of Southampton - Cruising Log
Edmund Wigan
Tue 15 Nov 2011 20:12
Sitting outside a restaurant overlooking the marina in Torrevieja and with the aid of a glass of wine I have solved my picture problem. Who needs magic lamps although there is a candle on the table.
So more pictures but there is a slight problem in that they were taken up to two weeks ago so I can't remember for sure where they were taken.
Firstly the magic cave where all my pictures were hidden.
There are some great rocks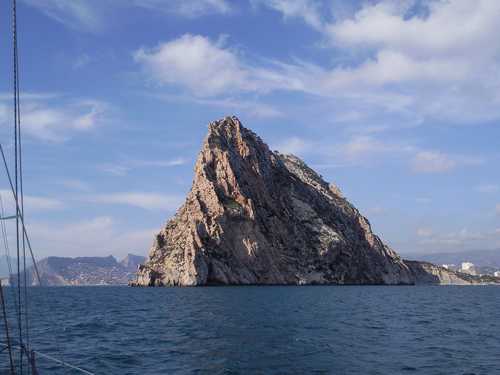 I seem to be seeing Northwind 47s wherever I go now. This one was in Denia
and opposite it another Spanish boat which is a Belliure.......well at least I think they are Spanish.
This one has three eyes in its stern. Finally a bit of anchor art in Denia.
Why they need that to stop a roundabout blowing away is beyond me.
Ok, I am now going to look in another file from the cave and see what is there................exciting isn't it!
I think this is the approach to Ibiza town.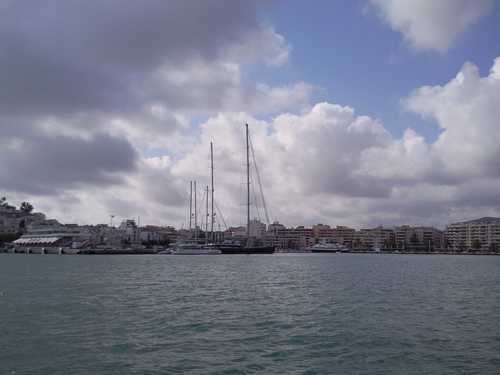 Oh dear, back there again............but it is definitely the tallest or is it?
In Ibiza town Michael and I started by going to the Yacht Club Marina as it was nearest the town. We managed to get nicely backed onto a pontoon when a rather rude man came and chastised us for not radioing in first. He eventually agreed it was alright to stay on that berth and told us to go to the office. Michael and I were tidying up Minka when one of these Ferries went past and nearly parked us on top of the boat next door. Anyway I wasn't happy so we cleared off and went to the proper marina which was very good with a friendly marinero.
Oh no.............more competition.
I think there is one more file in the cave
These are pictures of our trip from San Antonio to Sabina on Formentera. Nice rocks.
This is the marina in Sabina. It was 37 euros a night but we should be grateful as the summer rate is 170 euros. Many of these marinas are pretty empty in winter. Apparently up to 30,000 yachts visit the Balearics each summer so the marinas have to make all their money in an 8 week period.
With the price of moorings people tend to anchor but if the wind gets up you can end like this. Apparently it has been there two years as the owner can't afford to recover it.
I don't often put up photos of people but here is one of Michael holding up our second jug of Sangria before we tuck into a couple of slimline pizzas.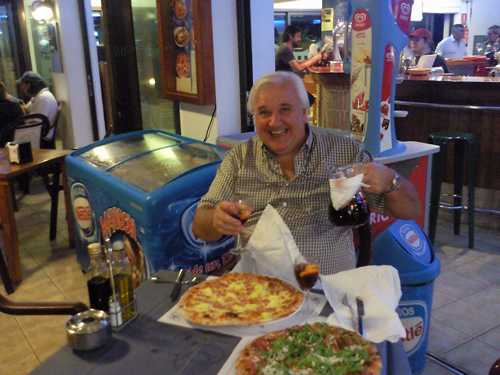 That's it.
---