Corfu Toen, Gouvia Marina, Kalami, Vroulias and Kassiopi

Minka of Southampton - Cruising Log
Edmund Wigan
Wed 25 Jul 2012 15:58
We spent a few days at anchor in Corfu Town. It even has an M&S. There are some lovely tree lined streets
which give very welcome shade as you walk round. Of course you can ride
Moving on north this shows some of the older architecture
And the fortifications
Coming into Gouvia there was this stealth Tupperware box
which is rather odd to say the least. At Gouvia I made all the arrangements to leave Minka there …..the daily rate is 49 euros per night but monthly it is very reasonable.
We moved on to an anchorage at Kalami which is a lovely little place but I failed to take any photos. Below is a photo of Vroulias which is a large open bay where we anchored overnight.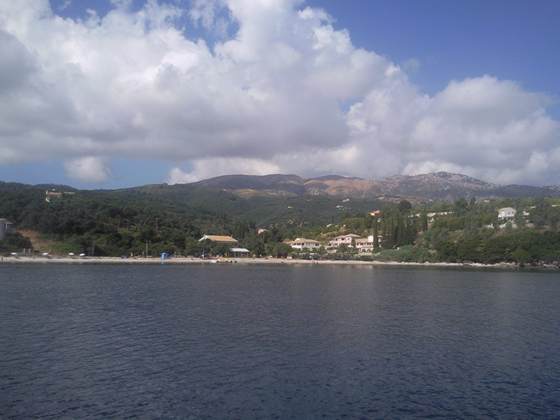 Leaving there we passed some very impressive houses
with beautiful sea views and a pirate ship……………..well it was flying the Jolly Roger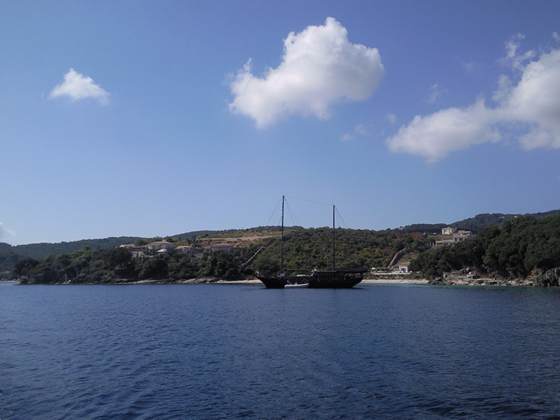 We sailed round the bay to Kassiopi Harbour which we had tried to get in the night before but was full. There is only room for 6 visitors
There is an derelict castle
behind the apartments. This is definitely an English tourist resort but not without charm. If all goes to plan we will work our way south
tomorrow and visit mainland Greece. The land we can see opposite this harbour entrance is Albania but we aren't allowed to go there.
---