Playa Grande Cala Degallabar to Cala de Addaya

Minka of Southampton - Cruising Log
Edmund Wigan
Sun 17 Jun 2012 07:45
The wind was kind in strength but not direction for this short 20nm trip around the north coast. We had an informal race with a pretty ketch which turned off into a Cala. Minka was closer winded but the ketch was about 1/4knt faster so it would have been interesting.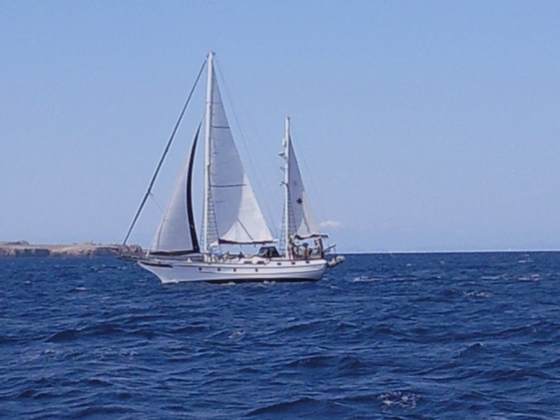 The wind eventually died so we motored the last 5nm into Cala de Addaya. This is a deep inlet with long channel entry through rocks. It is well buoyed just a pity they seem to drift around the bay on their own………………….only one to be fair. We anchored in the lagoon which is a wonderful anchorage alongside a marina.
The lagoon. That is a Rustler 36 anchored in the foreground which was in beautiful condition. The skipper was very hospitable and invited the two other English boat crews on board for drinks so I got to see the inside. She is home completed and very well finished.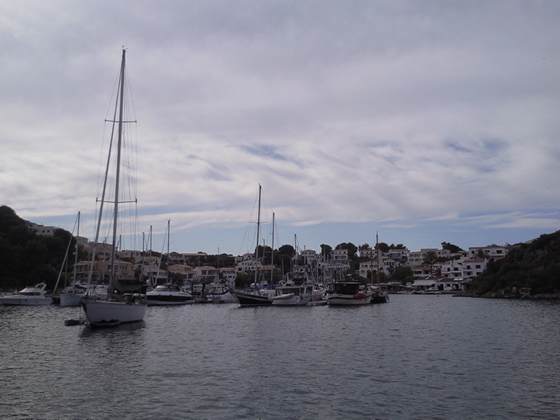 This is looking the other way towards the marina and village. It is a really great place as there is everything on hand except fuel as well as being beautiful, sheltered and free. The marina staff are very friendly and are as helpful to those at anchor as to their customers. Everyone is very helpful which included a lift back from the supermarket.
Getting the dinghy out again reminded me about the duff outboard. The short story is that there was nothing wrong with the carburettor except some dirt in it. The real problem was a blocked fuel filter which is in the tank outlet. After buying some fresh petrol, washing the tank out and cleaning the carburettor it now works almost perfectly. The "almost" is because I had to shorten the frayed throttle cable so tickover is a bit erratic. The professional mechanic in Brighton Marina had obviously never found the fuel tank filter and must have assumed there was a blocked jet in the carburettor which he couldn't clear.
We will stay here a few days before sailing to Sardinia. This is to do a few other jobs but mainly to wait for a more favourable wind direction.
---