Mikonos from Ikaria 13.5.2013

Minka of Southampton - Cruising Log
Edmund Wigan
Tue 14 May 2013 10:16
Position 37:25.276N 25:19.424E
The sea was pretty flat and mild winds helped us on our 50nm journey to Ornos Orthou anchorage on M<ikonos. We passed this uninhabited outcrop (Khatopodhia) on the way.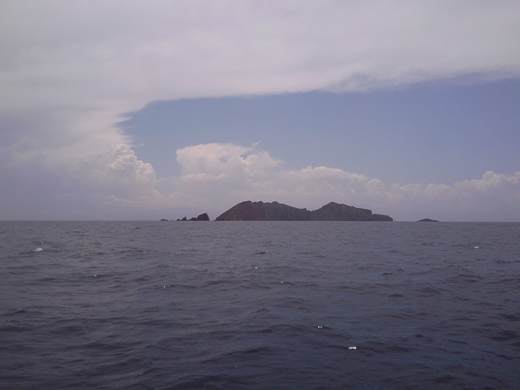 The weather had been detiorating and eventually it rained quite hard. The wind however continued from the east which was helpful until it died. The forecast was for a dry clear day with a south west wind so they nearly got it right.
We rounded a headland to enter Ormos Ornou.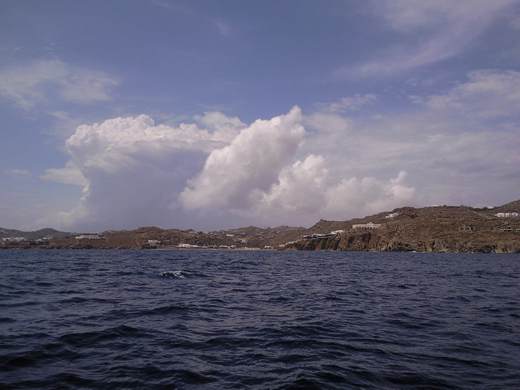 All the buildings seem to be a maximum two storey with rounded tops to the walls.
This is the resort where we anchored. To give a better idea of the houses this one had a sea view and a garden facing south.
At the bottom of the garden behind me is a path then a small drop down to a pebble beach.
I walked along the foreshore which is very sandy.
This is typical and the beach is about 500 metres long with a bar every 50 or so metres.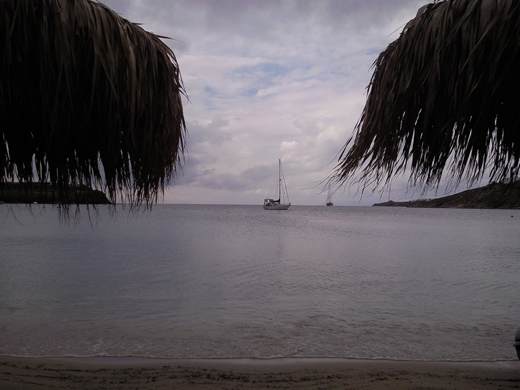 An attempt at an arty picture with Minka in the centre, she is also in the previous picture.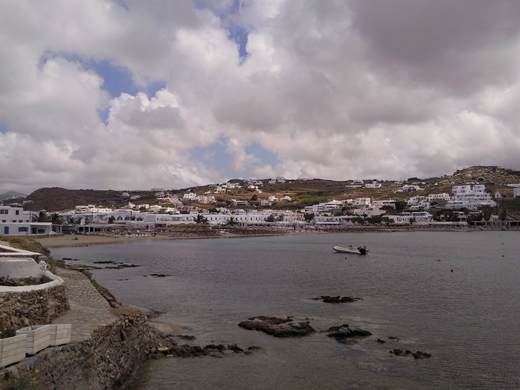 A general view of the beach, Minka didn't manage to get in this one. Phil has gone off on the bus to Mikonos town, which is about 2 miles away. The island just seems to be one huge resort with prices to match. A glass of fresh orange juice costs 5 euros in the bar. We may stay a couple of days before moving on to Nisos Tinos which is about ten miles.
---