Belomorsk to Solovetsky Island

Minka of Southampton - Cruising Log
Edmund Wigan
Sun 17 Jul 2011 12:56
We left Belomorsk at 1700 after about 4 hrs there and set off for the last lock.There was a a wooden mansion on the way.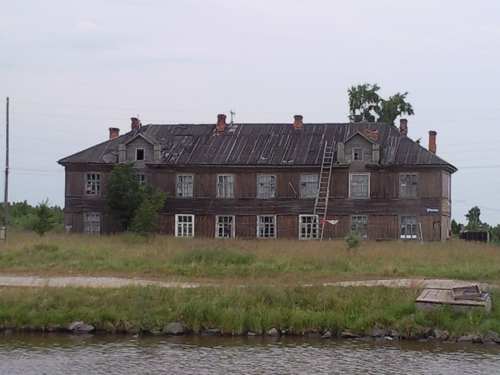 and then into the lock. This was the 19th and last but most locks have two chambers so the total of lifts/descents is nearly double that.
This is the Skipper of Lena the Finnish boat leaving the lock.We then followed a buoyed channel for a few miles and were out in the White Sea. With a favourable brisk wind we were soon sailing.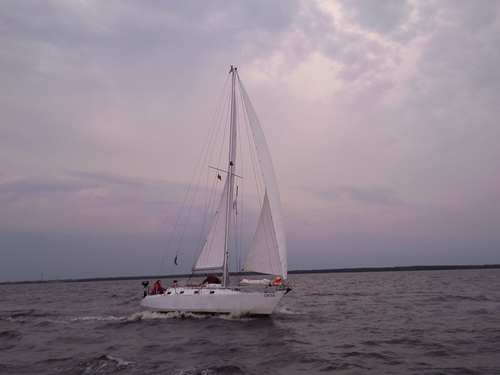 The Czech boat Bagatela.
Seeadler, the German boat with Gottfried on the helm. And another of him leaving us behind........
This is Bagetela with Persey a Russian boat in the distance. It was 40 nm to Solovetsky Island and we got in at 0400 after a great sail. At times Williwaw was making over 7kts speed over the ground and the most I saw was 7.4.kts.
---