Nisos Limnos 28.5.2013

Minka of Southampton - Cruising Log
Edmund Wigan
Thu 30 May 2013 17:07
In my last blog I promised a bit more about the castle or fortress. I walked up to it and took photos of it and the views.
I think these caves are natural but there were some which had been excavated.
Looking out
This one went in about 10metres. This one went in further and branched two ways but unfortunately was full of water or something worse…
The views from the top show the size of the fortifications.
This is obviously looking down from the fortified top level to the lower levels.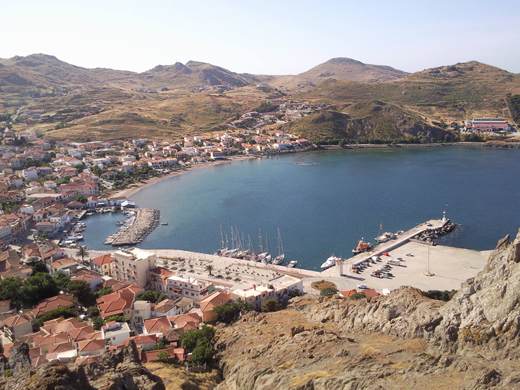 A commanding view of the harbour. Minka is the fourth yacht along from the right backed up to the quay.
More fortifications and looking out away from the town.
That's enough about the castle.
---