Nisos Poros to Fukiana Cove,Nisos Kithnos 18.6.2013

Minka of Southampton - Cruising Log
Edmund Wigan
Tue 18 Jun 2013 14:30
The sail to Kithnos was about 45nm in an easterly direction. It appears the strong northerlies decided to set in today giving us a terrific sail and a very fast passage.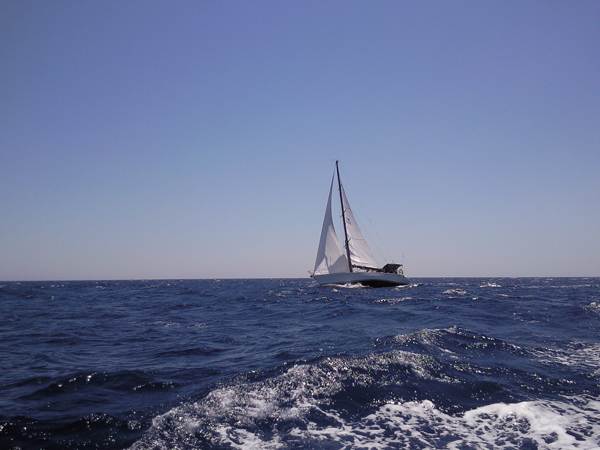 We were overtaken by this overpressed yacht with about 4 miles to go. Fortunately we reduced sail significantly before getting close to the island as we had gusts off the land of up to 35kts.
The anchorage is a bit busy and even in here we are getting gusts up to 25kts but at least the sea is flat.
Someone's holiday home.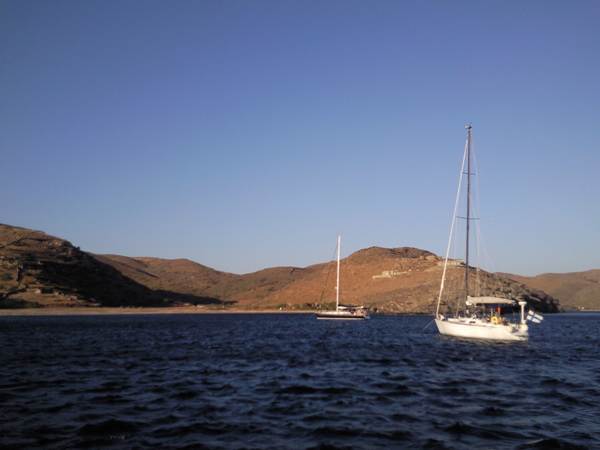 The Finish boat nearest us was the one which overtook us on the way. Looking the other way there is another bay which is only separated by a sand bar from us.
---