Helsinki to Porvoo

Minka of Southampton - Cruising Log
Edmund Wigan
Tue 28 Jun 2011 06:27
Position N60 23.2888 E025 39.7487
We are now in a delightful old town called Porvoo. We left the posh yacht club after lunch and had a quick trip around Helsinki harbour getting quite close to some big boys.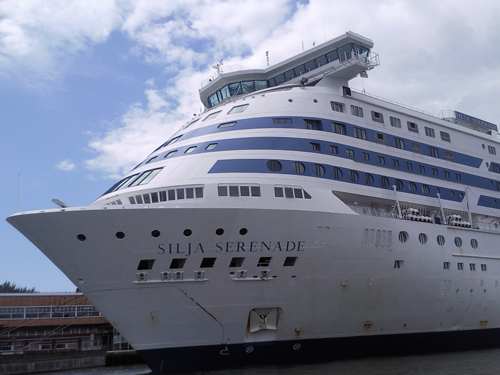 and getting to see the City
The central building is the Lutheran Cathedral so to be fair I took a picture of the Orthodox Cathedral.
Sorry it is not a better shot but I was not responsible for Helsinki's town planning. On the way out we passed some small islands.
Quite a nice place to build a garden shed. The trip involved sailing between lots of islands interspersed with rocks. The channels are well charted and marked although all the cardinal buoys have no top marks so I have had to learn the colour markings. We went through a narrow gap which had a lifting bridge.
That is closed and then it opened for us......and a few others.
We passed some lovely little settlements on the way.
and then made it into Porvoo at about 1900. We motorsailed most of the way in strong sunshine.
Porvoo is an old town with many old wooden buildings.but first it has the ugliest houseboat I have ever seen.
Now the wooden buildings
and one more
They also have a Cathedral
With a separate bell tower
The town has an imposing town hall
After our quick walk around the town we went to a restaurant based in some old fishermen's sheds alongside the river.
We hope to have a little more time to look around in the morning before setting off for Kotka which is about 50nm.
---