The opening ceremony

Minka of Southampton - Cruising Log
Edmund Wigan
Sat 2 Jul 2011 09:38
The ceremony was an informal affair held outside the marina office and facilities. Lena was pressed into action as a translator.
There were speeches by a few old boys in Russian. The best bit was when one chap spoke for 15 minutes and Lena translated this as "He says welcome".
This young man is the organiser and skipper of the lead boat.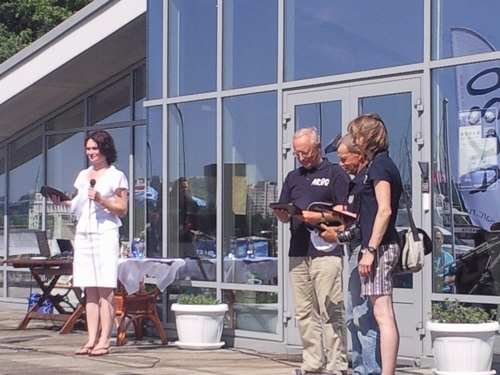 This is Elena who did all the administration and sorted out my invitation. She is also First Mate on the lead boat. She was awarding each Skipper a wall plaque to commemorate them taking part. 1st on the right is Astrid who is the crew on the German boat (her skipper has yet to arrive) then an unpronouncable Russian then Michael.
The ceremony was completed with the raising of the Regatta flag......far right below.
Before the ceremony Lena and her friend came to stick a logo on Wiliwaw.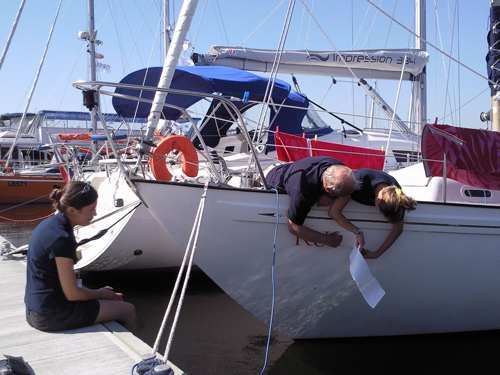 Michael helped.
There is a press conference now (1300) a technical inspection of the boats and then a dinner tonight at 1900. Tomorrow they are taking us on a sightseeing trip and then we leave here at 23.30.
---