Portoscuso and Carloforte

Minka of Southampton - Cruising Log
Edmund Wigan
Wed 27 Jun 2012 18:23
I took a few more pictures whilst exploring Portoscuso on my bike.
This photo taken from the 16th Century tower shows a few of the rocky bits to be avoided when approaching from the west.
This is the old tower, the rock has an attractive red tinge.
The tower is at the top of this street and behind me was……….
….the church with some Jubilee bunting still up.
These sheds are clearly an abandoned boat building yard. There were a couple of old wooden boats still inside. I think they must of used these as barges to collect in the nets they leave floating offshore.
And finally in Portoscuso a beach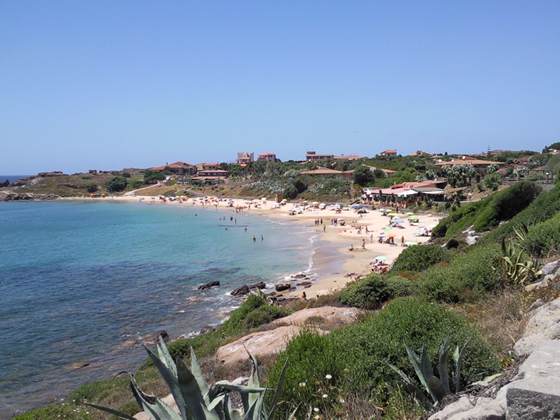 This morning I sailed from Portoscuso to Carloforte which is on the Isola di S.Pietro a small island only 5 miles off the mainland.
---