Kalkan, Fethiye, Tersane Adasi and the depth sounder

Minka of Southampton - Cruising Log
Edmund Wigan
Mon 21 Apr 2014 15:32
Kalkan is not the only town with work going on. I was very impressed in Kas with the care and thought that went into this new pavement. Note the tactile strip running all the way down the path so that partially sighted people can follow it.




Until........




I stopped one night in Kalkan on our way to Fethiye. There is some good progress with the roads but a few weeks to complete them all will be needed.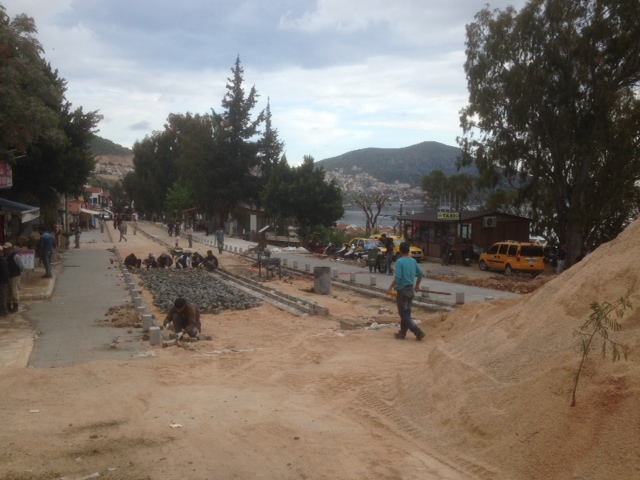 My friends had very kindly brought out the new depth sounder and it is now working better than ever. It had previously only been reading depths to 5mts but now reads up to 200. There was mild panic when I first fitted it as it was intermittently reading half the true depth. Eventually I worked out it was picking up echoes from the next door boat causing this effect. A new one on me.

We are now in Tersane Adasi, a bay on a tiny island with a restaurant. Tomorrow I go to Gocek to pick up Caroline, my eldest daughter who is joining us for a few days.

Tersane Adasi anchorage.....




In Fethiye I met a couple with an HR 36 Bluesipp who have been everywhere. They have very kindly loaned me all the admiralty charts for the Red Sea.
---