Kemer to Antalya

Minka of Southampton - Cruising Log
Edmund Wigan
Fri 5 Apr 2013 13:08
Position 36:88.427N 30:70.277E
Kemer is not a very exciting place but has quite a community of liveaboards who are a friendly lot. There is an old part which looks like a Dutch theme park with lots of narrow houses with a variety of gables.
Leaving Kemer we sailed north the few miles to Antalya. The cruising chute went up once more.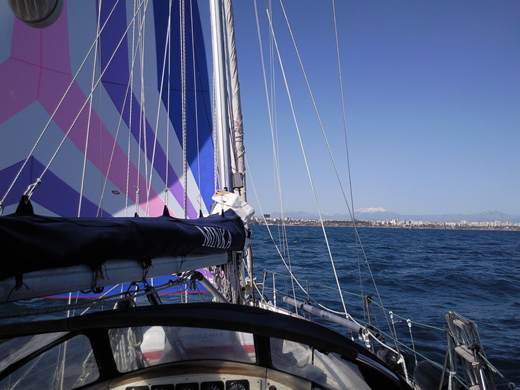 We went into Antalya port rather than the new marina which only has about 50 berths. Going in a member of marina staff waved at us from the quay making it clear that they didn't want us but eventually Phil's colloquial Turkish convinced them that we were staying and they helped us into a berth. It is great being right in the town centre of the old town which has some charm.
Minka is more or less centre picture. There is a very pleasant park type area on the headland
With more ruins
Some attractive streets
And some crumbling buildings
I am not sure why they built timber into the stone walls. Could it be to reinforce things in case of earthquake? There are pieces of wood going through the walls as well as along them. This building had a great front door.
Colin turned up to the boat about an hour and a half early which seemed unusual…….he said his plane came in half an hour early but the extra hour was a puzzle until we realised we had been living for the previous weeks with our watches an hour out, now to be called Minka Winter Time.
---