Lavrio to Khalkis Bridge

Minka of Southampton - Cruising Log
Edmund Wigan
Sat 17 May 2014 05:16

Nisos Evvoia is an island just off the mainland separated by a channel that is over 100nm long. About half way is the closest point which is about 30 mts where there is a bridge.

It was very calm when we left Lavrio passing a couple of ships at anchor.




Dawn came and with it the promised wind.




Until it eventually built into a wonderful gale and for two hours we had winds in excess of 35kts.




With this tiny bit of sail out we were sailing at over 7 kts. It really was a great sail.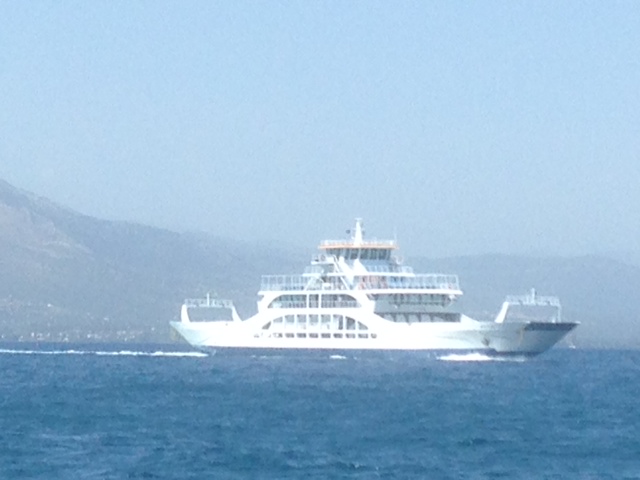 The only other boat we saw was this ferry. My only concern was what to do when we got to the bridge and I hoped that it was sheltered so that I could go into the small marina or on the town quay.

As you can see it wasn't so we dropped anchor in the bay whilst it was blowing 30 kts. The photo was taken the next day after it had calmed down.


---