Garrucha to Mazarron to Cartagena

Minka of Southampton - Cruising Log
Edmund Wigan
Sat 5 Jun 2010 13:06
The last few days have been a mix of motoring and sailing. I spent two nights in Mazarron and picked up a crew from another English boat who will stay with me until I fly back on the 12th June. John is a retired airline pilot who is planning to buy a boat and cruise the world but is sensibly crewing on different boats to work out what he needs. We are going to cruise this coast and return to Mazarron to leave Minka there whilst I fly home for a couple of weeks.
We sailed to Cartagena yesterday and I was very impressed as I was with Mazarron. I have a picture of Minka in Mazarron Marina.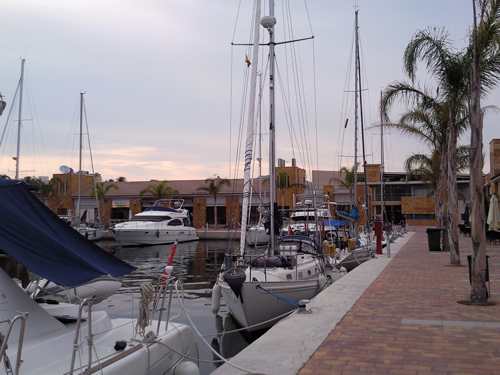 This is a really nice place to keep a boat with a great beach just 100mts away. Moving on to Cartagena the municipal buildings and squares are fabulous.
No more photos because I am sending this by satellite. We are about two hours out of Cabo de Palos where we will stay tonight.
---