Kph Phathrong

Minka of Southampton - Cruising Log
Edmund Wigan
Fri 17 Jan 2014 10:33
Continued.....

We continued walking past the power station .... There is a 60 hp Perkins diesel powered version in a shed with no doors, few walls and exposed connections .




The Sports Centre has a concrete court and wonderful umpires chair to the right of the picture below.




The King is deified here a bit like David Cameron.....wouldn't he love that.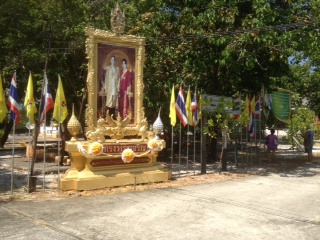 The open air school is great as it has no walls so you can't be told off for looking out of the windows.




The hospital was built for the islanders by a Swiss charity and is a small but very sound building.




To be continued ......
---