Vlikho, Levkas and Preveza

Minka of Southampton - Cruising Log
Edmund Wigan
Wed 18 Jul 2012 07:03
We left Vlikho and headed up the coast to Levkas marina. Levkas is only an island because of a canal which has been built and rebuilt since 7BC. Leaving Vlikho there are some little islands.
The canal entrance was only about 5nm and we motored through the buoyed channel until we got to Preveza Marina where we filled up with Diesel.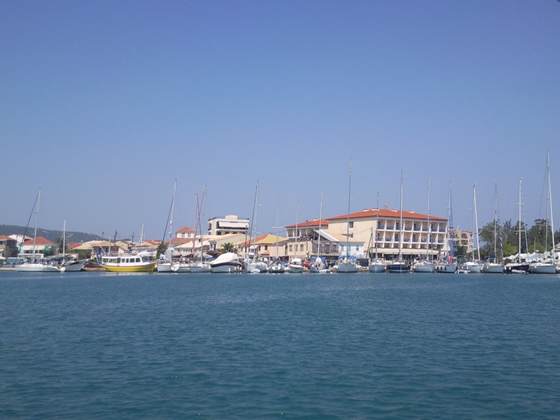 This is Preveza town quay. After the town there is a floating bridge over the canal. Like several others I got my timing wrong, it opens on the hour, so had to drift around for a while.
The bridge is quite interesting with a hydraulic ramp at each end to disconnect it from the shore and then a single swivel point.
Once out of the canal we were able to sail to Preveza which was only about 8nm. As there were several boats going the same way it became a bit of a race.
We moored on the town quay after a bit of a struggle. I have a remote wireless control for the anchor windlass which lets me drop the anchor from the cockpit whilst backing up to the quay. The trouble is it sometimes decides to work intermittently so minka then stops dead but starts to swing in all directions. I will hard wire the windlass switch to the cockpit when I can get some cable and switches.
I had a walk round Prevesa town which is ok but not worth going out of your way to visit. Their telecommunications infrastructure is a tad relaxed.
In the town marina there was another Rival, a 32 and I had a quick chat with the owners.
u
---