Rhodes to Panormitis on Simi 14.4.2013

Minka of Southampton - Cruising Log
Edmund Wigan
Sun 14 Apr 2013 05:24
Position 36:33.109N 27:50.819E
A few more photos of Rhodes
The harbour entrance with a statue of a deer either side.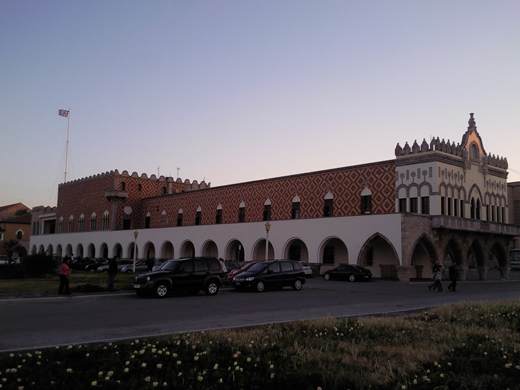 A building on the quayside…….I couldn't work out what purpose it served.
We left Rhodes to go to the small Greek Island of Simi. On the way Colin made an English breakfast as he had found some bacon in Rhodes…..obviously his speciality. For me it was a return trip to Simi as I visited last year on my way to Turkey. We returned to the anchorage in the south (Panormitis) which is an enclosed bay dominated by a monastery.
This time we went ashore and went inside through the monastery tower
….to a courtyard
……with an interesting floor made of pebbles
……I also liked the duck flowerpots on the newel posts.
The entrance door taken from the inside.
---