Kos Old Harbour 2.5.2013

Minka of Southampton - Cruising Log
Edmund Wigan
Thu 2 May 2013 01:07
Position 36:42.18N 27:14.32E
Kos is infested with tourists and has its own Macdonalds. The harbour is tucked inside a bay protected by a castle.
The harbour is run by the nearby marina so we were charged just over 22 euros plus another 5 for water.
The castle is not very impressive and is only as tall as the wall you can see behind Minka. I suppose you could call it a bungalow castle.
There were some interesting boats from the cute……
…….to the daft……..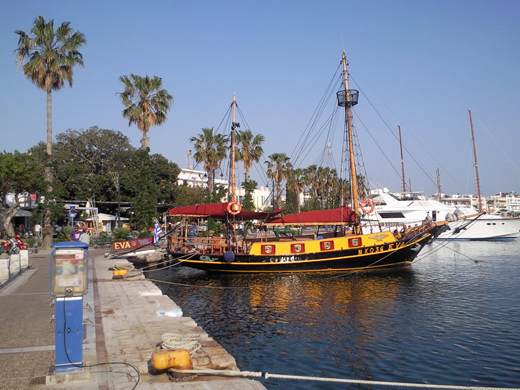 ……to the threatening.
I thought I might get in trouble for photographing this high tech warship as there were two navy chappies in black rubber underwear staring at me.
The town does not have much going for it.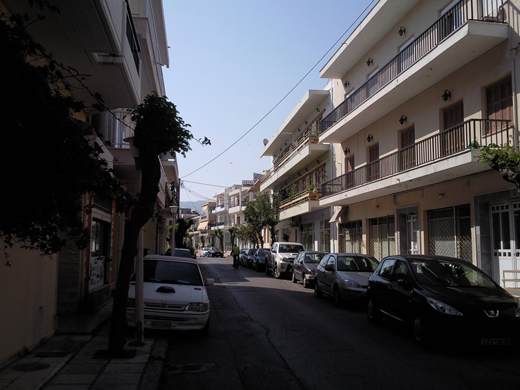 They have made a bit of an effort with some ruins but it looks like the grant money has run out
And then a mosque
From Kos in Greece we moved on to Bodrum in Turkey which was only 10nm.
---