Stalin Canals Part Two 12.7.2011

Minka of Southampton - Cruising Log
Edmund Wigan
Sun 17 Jul 2011 12:51
Position N63 53.00 E034 18.08 12th July 2011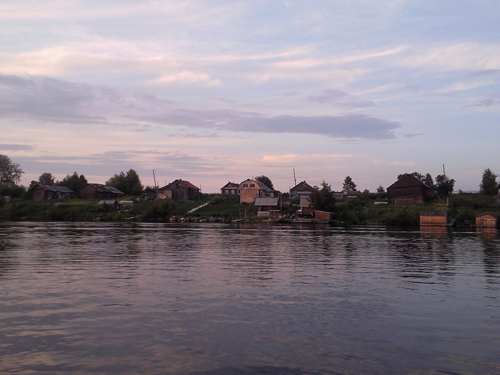 The countryside seems very poor in this area of Russia with people living in quite poor condition wooden buildings. Apparently many people moved to the cities as that is where the government spends its money.
There are two young children on the jetty who were waving furiously until I got my camera out.
Then the locks started again. This is one which has been refurbished using sheet piling. Most have poorly shuttered concrete walls with the rebars showing through.
and then the sun set over a small lake between locks.
I took a few pictures of Seeadler as we have spent so much time tied to her going through the locks.
Her name and the Regatta logo.
and her crew Gotfried and Astrid.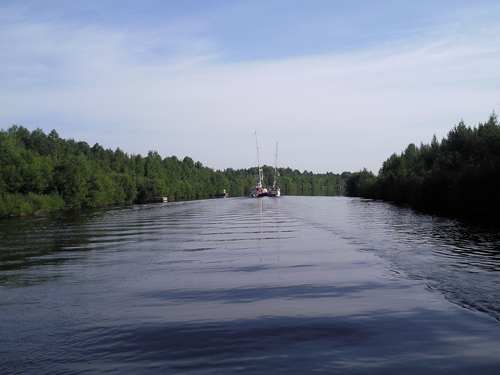 Then a narrow part. Finally in the canal we have just passed through.....
.
our two skippers, Michael and Gotfried. The boats are rafted together and we are being towed alongside Seeadler. Ths has worked very well and makes it much quicker going through the locks. Still more locks to go...............
---