Tersane Adasi to Rhodes 13.4.2013

Minka of Southampton - Cruising Log
Edmund Wigan
Sat 13 Apr 2013 18:22
Rhodes or Nisos Rodhos was a trip of about 40nm. We motored about three quarters of the way after an early start.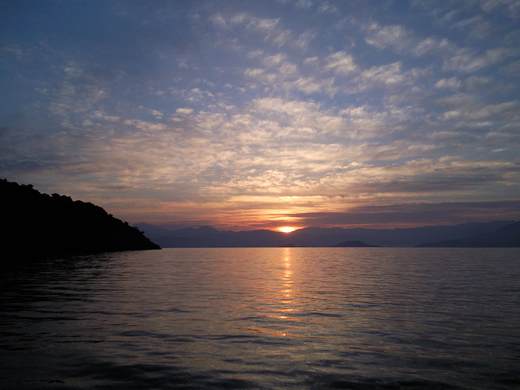 The water was very flat and barely a breath of wind. After a few hours Colin and Phil went back to their bunks to resume their contest……..the wind then perked up and I set the sails tipping Phil out of his bunk. We then had a great sail for a couple of hours.
Rhodes is a very interesting medieval city.
Made out of lots of big rocks
Very much fortified
There was a huge gin palace in the next dock
With two cherry pickers being used to polish the superstructure…….no I don't want one.
---