Erikoussa to Othoni

Minka of Southampton - Cruising Log
Edmund Wigan
Sat 6 Oct 2012 15:31
Erikoussa is a really delightful island but 9nm to the west lies a slightly larger island called N.Othoni which has a small port called Ormos Ammou. We were able to sail all the way there in strong winds so I was able to practise reefing and ended up with the genoa reefed right down and three reefs in the main. This was a wise precaution because as we approached the island the wind accelerated off its hills.
Leaving Erikoussa
This is the island ferry which we met again several times at Othoni. It carries vehicles and loads and unloads off a precarious ramp with no guard rails.
Approaching Ormos Ammou
Inside the harbour where the ferry followed us in.
The island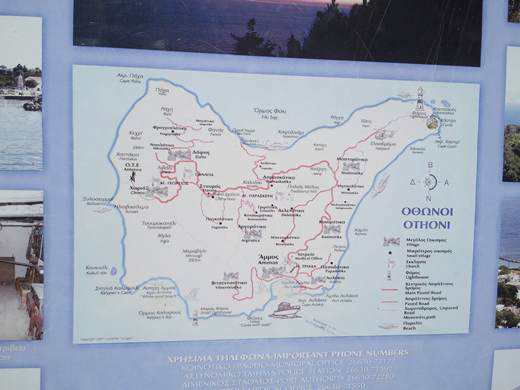 The harbour is in the bottom left hand corner.
Minka in the harbour with a British ketch
Which left soon after I arrived. They are going to winter in Gouvia so we may see them again.
The church with a beautifully kept graveyard. The people here are very friendly and helpful but the ones in the church yard are a bit on the quiet side.
The main street is mostly bars and restaurants but few are open. There are two self-designated supermarkets next door to each other but either could be almost fitted inside a corner shop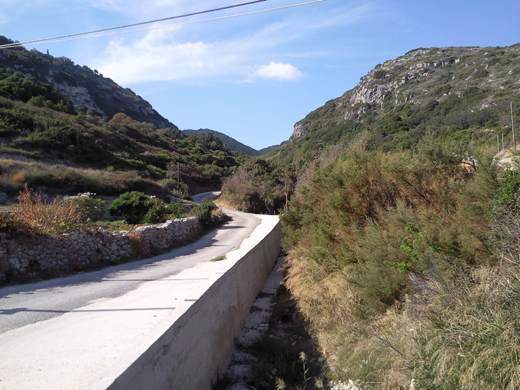 The motorway out of town….driving on the right looks hazardous.
Altogether a really delightful place.
---