Where am I

Minka of Southampton - Cruising Log
Edmund Wigan
Mon 24 May 2010 14:07
For those readers who are better at geography than I am you will have realised that I wasn't in Morocco yesterday but in part of Spain. However, I am now sure that I am in Morocco in a place called Smir. Why am I sure? Because I had to go and get my passport stamped by the Police and they sold me a very pretty red courtesy flag.
Very little wind so I motored most of the way. A few fishing obstacles on the way. The main feature was Pta Almina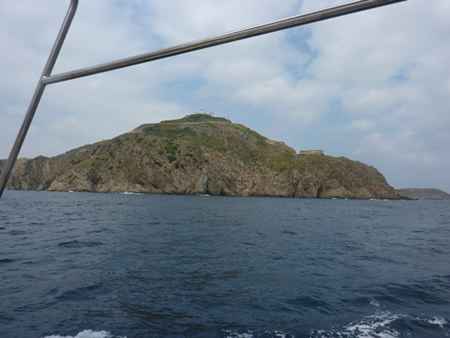 I turned right here and headed South. This is the east side after I'd swung a right.
The marina here is a bit different. I am a bit concerned about the undersized dock cleats and the lack of space to manoeuvre.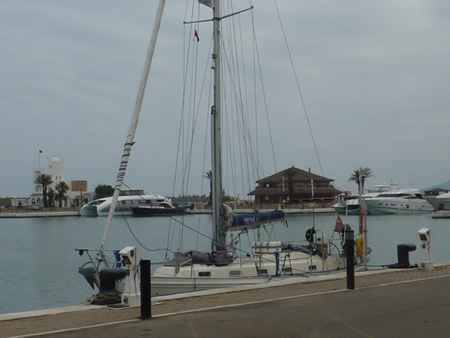 The white building to the left in the background is the marina office where you have to tie up to fill out all the forms (four copies) and then take one to the Police who live in a cupboard at the back of the building. There is no security here as I am parked next to a road but it is not far to the restaurants.
They have huge three phase electric sockets to plug into. They must carry at least 25kw. They offered me an adaptor but I couldn't carry it on my own so am living on my solar panels. I have already had a few locals visiting me and trying to get me to buy things.
I will be going back to Gib tomorrow if my chart chips have arrived at the marina. If not I shall go straight to Sotogrande in Spain which is about 33nm due north.
---