Albania or ................

Minka of Southampton - Cruising Log
Edmund Wigan
Fri 5 Oct 2012 15:31
Since returning to Corfu there had not been any wind to speak of so I was expecting an easy sail/motor up to Albania. To give us a short sail to start we stopped at Kassiopi on the way. Having been here before there is not much more to say.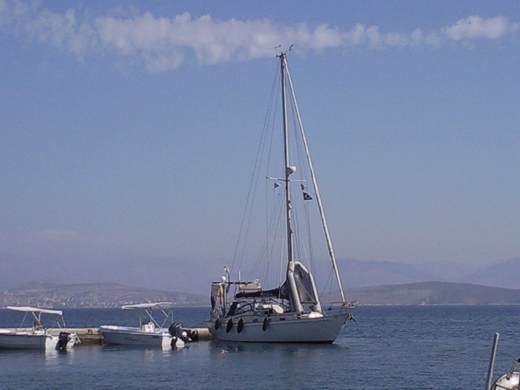 Minka in Kassiopi with Albania in the background. Fortunately there were some nice Finns on the quay who helped me moor up. Later on it got very busy as a flotilla came in.
Leaving Kassiopi early in the morning as it was 65nm to the Albanian marina we motored north and about 1000 the wind picked up so we could sail our course and we made good progress when the wind went NW and increased to F6. We beat into this for three hours making some progress until 1500 when I realised I wouldn't make our destination in daylight so we turned round and had a great downwind surf to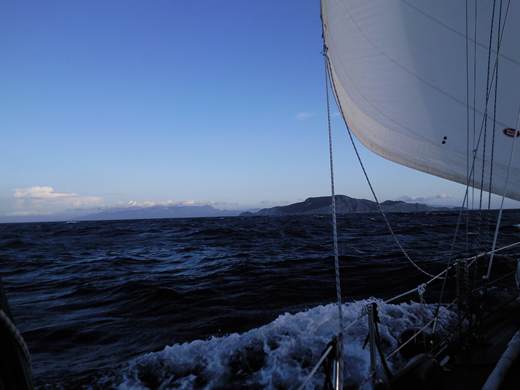 This island just north of Corfu.
We anchored in the Bay in about 20kts of wind but the sea was nice and flat.
That is Minka to the left of the catamaran. The island is very small and is virtually closed for the winter. A few photos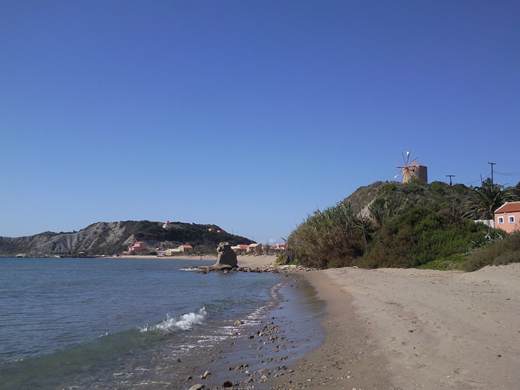 There are nearly as many churches as houses on this island and more bars than either, only one bar open though.
The main street……sorry, the only street.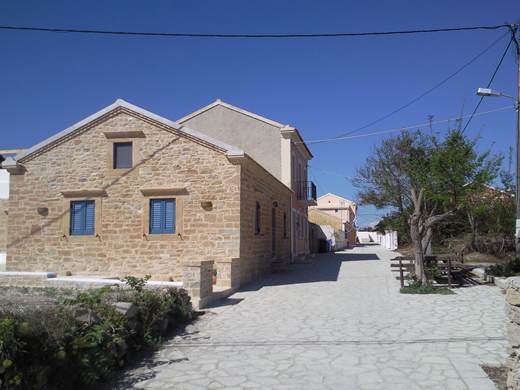 My conclusion from this little trip is that it is going to be hard work getting north unless we get some favourable winds which is unlikely so maybe a change of plan. I am going to spend the next few days exploring the three islands north of Corfu and then maybe sail down the west coast which I missed when I was here earlier in the year.
Oh, yes a closer photo of Albania
This was before the sea built up……
Technical matters. The new deck organisers are a vast improvement and it is now much easier to put reefs in and the main halyard has much less friction. Whilst in this little anchorage I have been getting low on water so have got the watermaker going for the first time. It works very well although a bit noisier than I expected.
---