Seisia

Aurora_b
Mike and Liz Downing
Wed 4 Sep 2013 13:16
Seisia is the first settlement west of Cape York and the place all the 4WD Australians head for when they want to sea the most northerly point of Australia. We stayed there for 4 nights. It was a good anchorage once you got in, but a bit shallow on the approach channel, so the timing has to be right.
Cape York - the most northerly point of mainland Australia.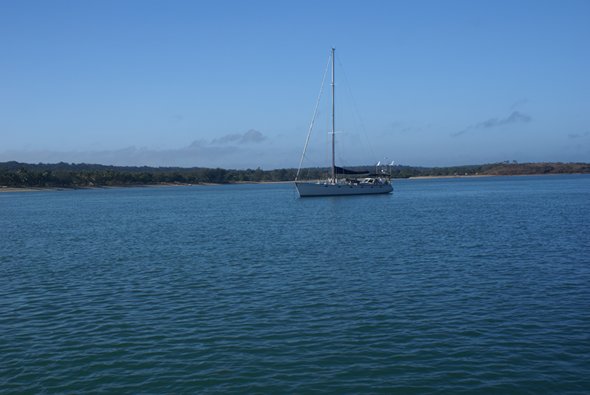 Just one boat in the anchorage when we arrived. She left the following day and we had
the anchorage to ourselves, apart from some local workboats that had been left on buoys.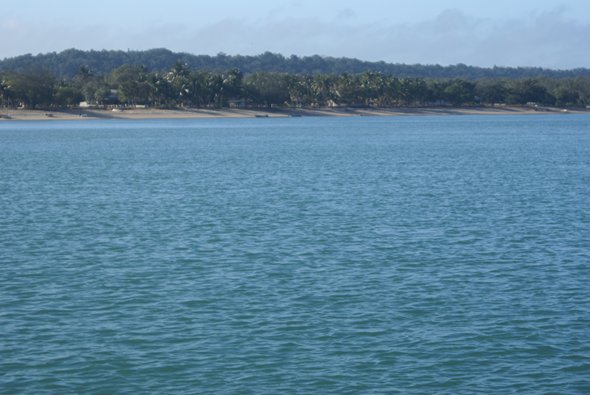 Looking across to the beach from our anchor position.
Lots of 4WD cars/vans/coaches that have made it to the top end of Australia. The
distances are huge and pretty rugged vehicles are needed.
Anchored on our own once again. The workboat behind us was on a buoy and was left
unattended the whole time we were there.
The beach we landed the dinghy. You are advised not to dilly-dally when getting in and
out of the dinghy.
Inviting! A lovely beach for a swim?
Perhaps not! There's a manorial for one person who tried it!
The soil is very red - crossing the car park heading off to the small supermarket.
Returning with bags full. Considering it's only a small community, the small supermarket
was surprisingly well stocked.
A local boat. All the local boats were left well above the high-water mark.
---