Nelson's Dockyard, Antigua

Aurora_b
Mike and Liz Downing
Sat 7 Mar 2009 14:00
We really like the Dockyard. Although the anchorage and quay are full of boats the Dockyard is still a very quiet and a peaceful place to stroll, looking at the boats or the buildings and wondering what it must have been like in Nelson's time. The pictures of the Dockyard were taken mid afternoon and there were very few people about.
These capstans were used to haul the old ships over on their sides to scrape off the weed, barnacles and other marine growth - they didn't have scuba gear in those days! They did use a form of antifouling paint. Don't know what was in it, but I suspect it was quite lethal.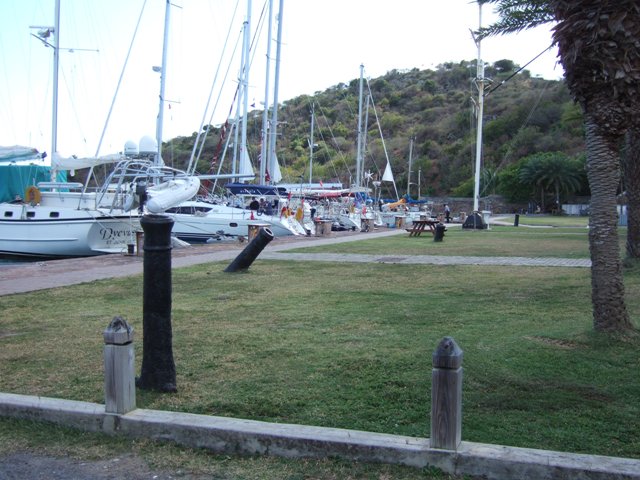 Yachts anchor stern to the quay in front of the dockyard buildings. This entails letting out their bow anchor 2 boat lengths from the dock, reversing up and tying the stern to the quay, then tightening up on the anchor to keep them off the quay. It's quite a spectator sport watching them do it, especially if there's a cross wind!
The pillars are the supports of what used to be the sail loft. Small boats carrying sails from ships would come up this small channel and the sails would be lifted up by pulley into the loft for repair.
---