Les Saintes - Bourg des Saintes 2 - April

Aurora_b
Mike and Liz Downing
Mon 20 Apr 2009 02:52
Anchoring off the town is very picturesque with the very blue water and pretty houses behind. The ferry terminal is in the middle of the bay and the ferries creates quite a swell at times, so the anchorage can be quite rolly. Also the winds across the small island cause the boats to sheer around a bit. We stayed a night, but due to the closeness of the sunken ferry moved south around the headland to the small bay off Pain De Sucre.
looking at Bourg des Saintes from the anchorage off the town.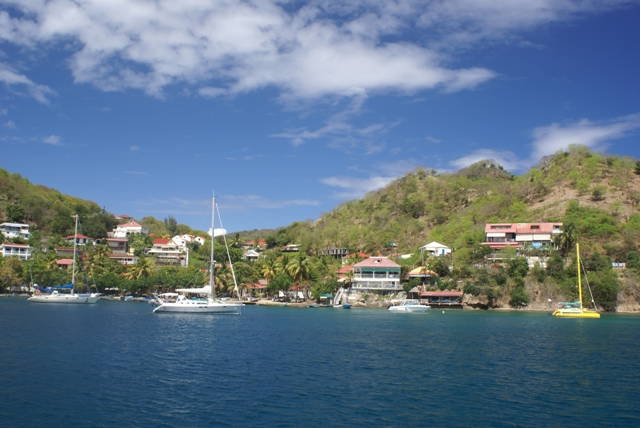 Looking north east from the anchorage
Looking to the west from the dinghy dock off the town
Fishing boats moored off the town.
We had a close encounter with Frigate Birds here - fishermen throw bits of fish into the air and the Frigate Birds swoop down to catch them.As a consequence they think all dinghies going ashore are going to throw them food and so they swoop down very close.
Above and below, we found a nice little creperie for lunch!
---