Savusavu

Aurora_b
Mike and Liz Downing
Sun 27 May 2012 09:11
Some pictures from Savusavu: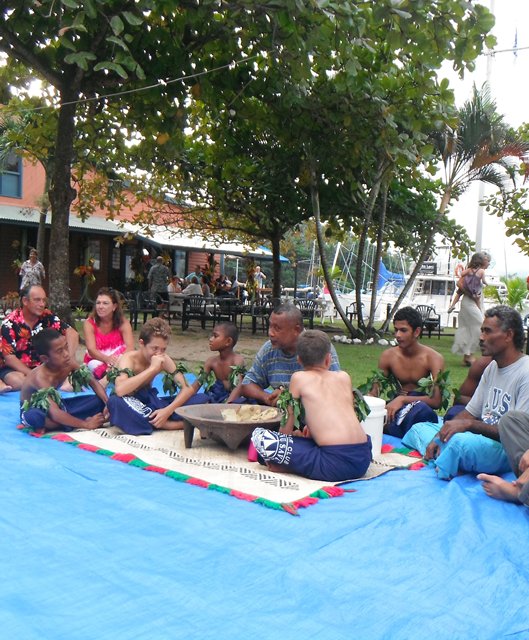 The rally participants were welcomed with the traditional Fijian sevusevu (not savusavu - confusing or what!)
welcome ceremony involving the presentation of kava root and the sharing of the kava drink. The kava,
a mildly narcotic drink (depending on how much you drink!), is prepared in the kava
bowl and shared with all taking part.
After the kava ceremony all the boats taking part in the rally were presented with a hand woven basket
containing tropical fruit prepared by the local Fijians.
Looking across the Savusavu moorings in Nakama Creek to the hills that surround the town.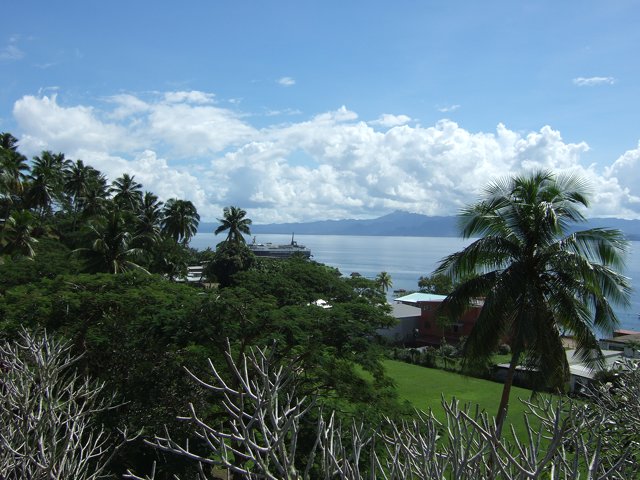 Looking the other way, across Savusavu Bay.
It's just a short walk down to the one-street town.
A still morning, looking across to town from our mooring.
Moored boats fill the Nakama Creek all the way to the entrance. It's a busy time of year for Savusavu as
yachts arrive for the tropical cruising season, a bit like swallows arriving for summer, except, of
course, it's winter here!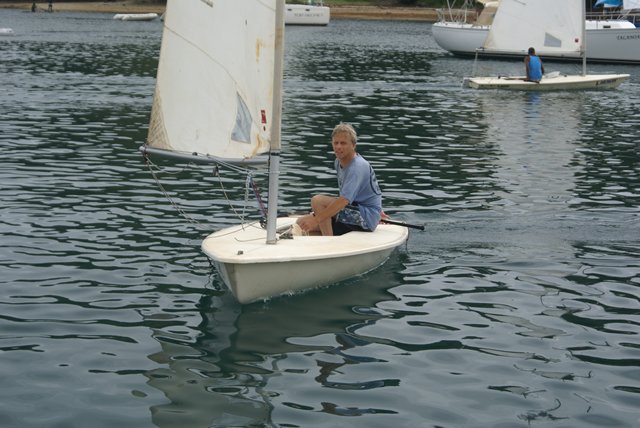 A bit smaller than usual, but a lot of fun as we try and race the kids from the local sailing club, and
fail miserably!
Another still morning, looking up the creek. Yes, up early enough to catch the sunrise!
They have a Courts here, painted in exactly the same colours as the Courts shops dotted around the Caribbean
towns, and, of course, selling all the latest high tech appliances! The price is in Fijian dollars, so it's
about £300. (They did actually have more modern electrical goods.)
The rally organised a visit to a Copra plantation with a traditional lovo lunch - meat and fish
cooked in the ground using heated stones. The bus had great air conditioning - no windows!
The lovo being uncovered. The stones and food are covered in leaves to keep the heat in. They
started preparing it all at 05.00 in the morning, so it had been cooking for a long time.
The lunch area.
A demonstration of how the copra is still harvested by hand. There are copra plantations and copra mills
around the Savusavu area.
---