Sheep at last - baa and aah!

Aurora_b
Mike and Liz Downing
Sun 17 Apr 2011 10:10
Near Matamata in the middle of North Island, the new Hobbit movies are being filmed. Hobbiton - it's the same set as used on Lord of the Rings - is built into the rolling hills of a working sheep farm. We aren't allowed to publish any photos of the set until after the second Hobbit film comes out in a couple of years or so, but in the meantime, here are some of the sheep!
They've just had a haircut!
The sheep and shearer.......
sheep being shorn......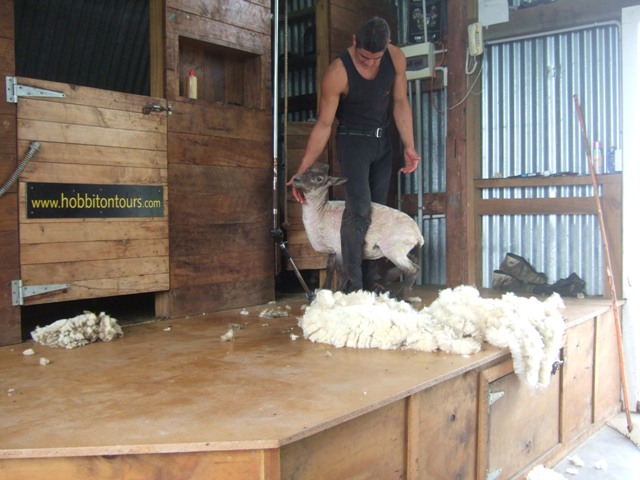 and shorn - Crikey that's short!
And bottle-feeding the 2 week old lambs......
---