Tonga - photos of Swallow's cave

Aurora_b
Mike and Liz Downing
Mon 13 Dec 2010 09:34
Swallow's cave is much bigger than Mariner's cave, so much so that you can take the dinghy inside, which we and others did. The water is very blue and as with Mariner's cave you visit in the afternoon when the sun is shining through the entrance. When we explored both caves we had good weather and the lighting was perfect. The first 4 pictures show the water colours.
The entrance.
The cavern inside was cathedral like.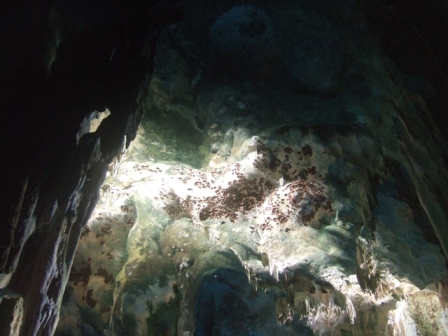 The brown specks high up on the sides and roof are the nests of swiftlets -
a smaller version of a swallow.
Another cave a short distance from Swallow's cave had a large shoal of small fish inside.
A huge brain coral at the entrance to the cave.
---