Birthday cakes and monkeys - but not at the same time!

Aurora_b
Mike and Liz Downing
Sat 30 Nov 2013 18:52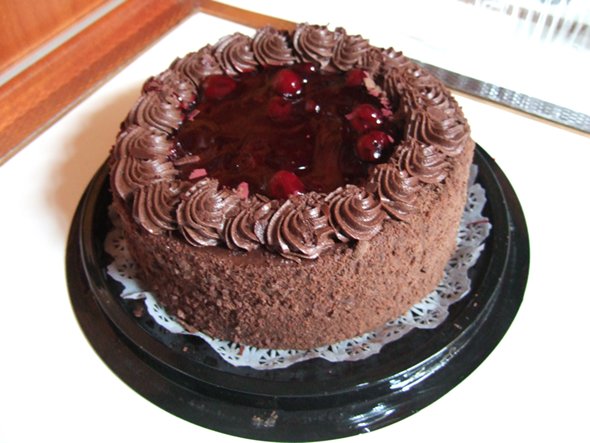 It was Liz's birthday on Thursday, so we had to celebrate.........
... with a black forest gateau, courtesy of SuperSpar which cost only £2.50! 8 of us polished
off the cake with a drink or two before going out for a meal at one of the local restaurants.
A selection of delicious home-made sweets for a birthday present, made by a fellow yachtie.
The following morning, we had other visitors on board. One of a troop of vervet monkeys.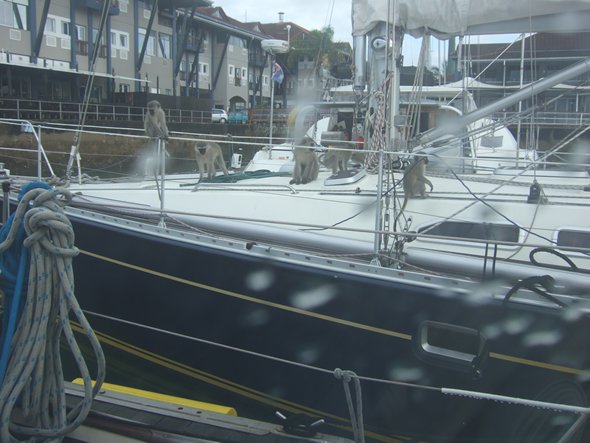 ..... and the rest of the troupe on Jacaranda, next door! It doesn't take much to shoo them
away, so, so far, they haven't been a problem.
---