The Marquesas - Nuku Hiva Photos - 1

Aurora_b
Mike and Liz Downing
Wed 4 Aug 2010 08:58
Nuka Hiva is a 30 mile sail to the north from Ua Pou. We had planned to sail to a bay on the northern side, but strong winds were from north of east and we were forced to go into one of the bays on the south of the island. We ended up in Comptroller Bay, a long fjord-like bay that went some way inland. It reminded us of a Scottish loch and the water was flat calm and peaceful compared with the lumpy seas outside.
The bay went a few miles inland and there were only 3 other boats anchored in it's entire length.
This one was on the seaward side of where we were anchored ........
....... and this one was on the landward side.
The chartplotter showing where we were anchored in the bay.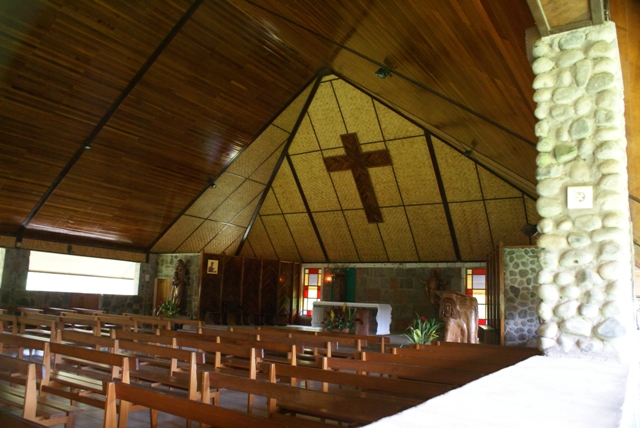 The church in the village at the head of the bay.
The road through the village - it was a very pretty and quiet place.
Long-leaved White Bougainvillea in the hedgerows in the village.
---