Palmerston - photos of the island

Aurora_b
Mike and Liz Downing
Wed 13 Oct 2010 23:09
Palmerston was a very beautiful place as these pictures show, but would have been even better if the wind hadn't been blowing 25 to 35 knots the whole time we were there. Although windy, the sun shone most of the time. Officially we could stay for 3 days as we hadn't entered the Cook Islands at one of the official port of entries, but all the 8 boats there were granted extensions until the weather settled and we stayed for 5 days.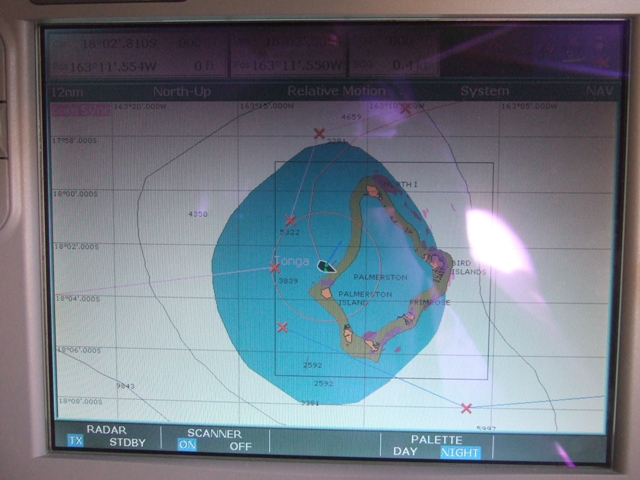 A picture of our chart plotter showing the reef (olive green) , lagoon and islands on each corner. The picture also shows Aurora B
sheltered behind the reef - luckily the wind and swell both came from the east, so if the mooring gave way
(which it did for 2 boats) we would have just drifted safely out to sea. The only inhabited island is the one just south of the boat.
The island of Palmerston.
The main street on Palmerston.
Liz using our laptop computer to connect to the Internet to check the weather. The islanders rigged up an
electrical point as the laptop's battery no longer holds any charge.
Looking out to the lagoon from the end of the main street.
The reef and lagoon.
View from shore of the yachts behind the reef. Aurora B is in the middle and there were 8 yachts in total.
---