Marine iguanas

Aurora_b
Mike and Liz Downing
Tue 6 Apr 2010 22:43
The marine iguanas at Floreana were quite a bit bigger than the ones we had seen on San Cristobal and more colourful. Different islands have different sizes depending on the abundance of food - the algae growing on the rocks under the water.
This one is 3 to 4ft long.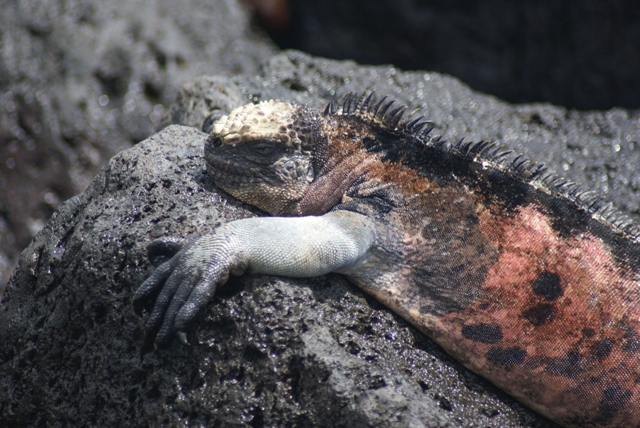 Sea lions and iguanas bask in the sun side by side on the rocks.
---