Pictures of Aurora B's Transit through the Canal - Part 2

Aurora_b
Mike and Liz Downing
Sat 20 Feb 2010 17:58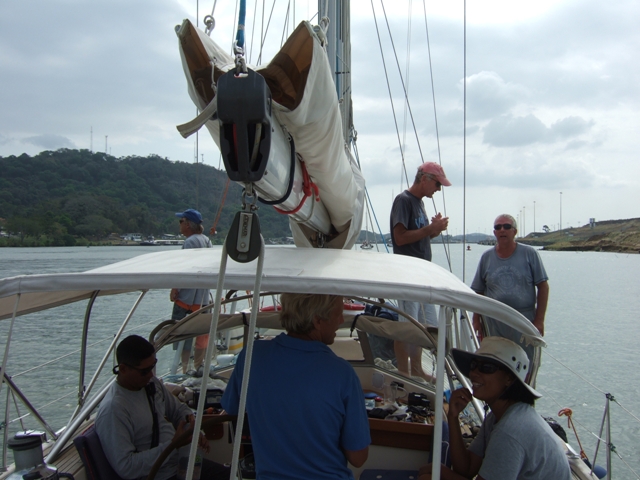 The Advisor, sitting on the left, and 4 line handlers - from left to right - Chuck (an American), Peter and Peter
(both Brits who emigrated to Australia) and Nani (wife of 'big' Peter). Me on the wheel.
Aurora B in the last set of locks at Miraflores.
The last lock at Miraflores, looking on to the Pacific channel.
Looking back at the raft of 3 yachts behind us.
The gates open on to the Pacific. (The bow is the motor boat we were rafted with.)
Aurora B 'dressed' for going through the canal . We also had the same number of fenders on the other side.
The tyres are covered in bin liners so they don't leave marks on the sides. The solar panels on the arch at the back are
also covered with blankets to protect them when the Canal line handlers throw the monkey fists
(weighted lines) down when in the locks.
---