Qamea - Pictures

Aurora_b
Mike and Liz Downing
Sun 1 Jul 2012 06:29
Pictures from Qamea (pronounced Ga-mia). The reefs here were some of the best we have seen. It all looks very healthy, is densely packed and goes on and on - there's lots of it!
From our chartplotter again. The bay at the north west end of Qamea with Aurora B anchored and the
route we followed to get in. Green is reef and according to the chartplotter we're on top of it! Not the
case as the charts are generally out; it's just a question of by how much and this varies from bay to bay.
That's why you need someone on the bow when going into the anchorages.
Having had the chartplotter view, this is what it actually looks like. Nice flat water - the bay is well protected.
On occasions a little swell found it's way round the corner, gently rocking the boat, but nothing more.
We're anchored in 40ft or so, and in lovely sand - you don't know how good that is until you've anchored
on coral! We're quite a long way out, but that gives plenty of swinging room and reduces the likelihood
of mozzies or other critters reaching the boat when they're out and about at dusk.
The vegetation is very thick.
We had the anchorage to ourselves, taking this picture from the dinghy on the way back from a snorkeling
trip, using the underwater camera (hence the drip on the left!).
On our own that is until Sea Bride arrived. It was good to have company and ........
...... it gave the opportunity to take Aurora B as the sun went down.
Another sunset on another day.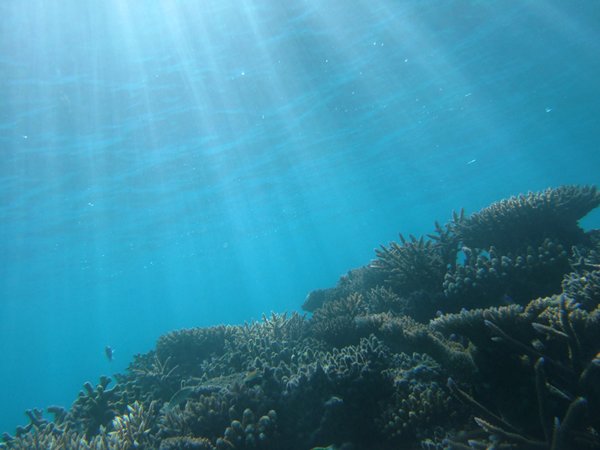 Diving down and taking the sun rays lighting up the reef.
A huge coral garden that went on and on.
There were lots of small reef fish. It wasn't deep enough for the bigger fish.
A Sea Cucumber - like a sea slug it lives on the bottom and eats all the reef debris.
A Cushion Star - a variety of starfish.
Not Good - a Crown of Thorns starfish that destroy the coral. We only saw a very small number and
hope it stays that way.
Some of the purple coral was quite striking.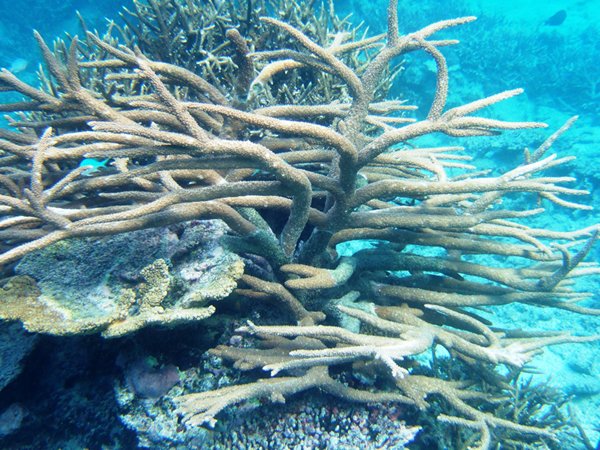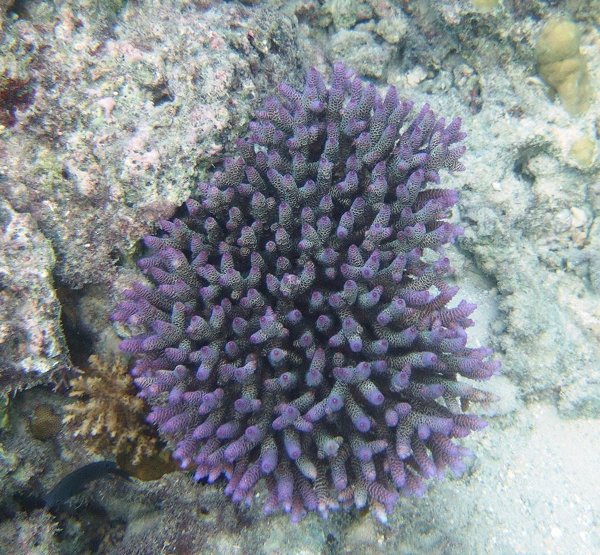 Christmas Tree worms. Get too close and they completely close up.
A clam.
More of Nemo's relations!
---