St Kitts - White House Bay and Sailing North - March

Aurora_b
Mike and Liz Downing
Tue 31 Mar 2009 02:19
White House Bay is on the south west of St Kitts and is supposedly good for snorkeling, so we gave it a try and anchored overnight. Unfortunately a hurricane last year (Omar) dumped a load of sand over the coral and there was not a lot to see apart from the odd fish and the remains of a tug boat!
White House Bay
A French Angel Fish (juvenile) against the sand covered coral.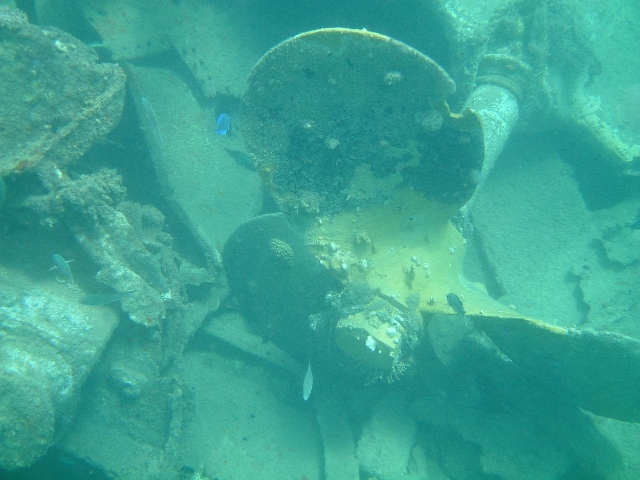 The remains of the tug boat
Having left St Kitts the next destination was St Martin, about 65 miles further to the north. The route took us north east through the channel between St Kitts and Statia which turned out to be rough, with confused and breaking seas. The wind was being funneled between the islands and around 26kts, making it quite lively, but Aurora B punched through close hauled at between 7 and 8 kts. We probably had a bit too much sail up, but it was only for about an hour and when through, a turn to the north gave a better angle on the wind. From there it was still lumpy bumpy all the way with the odd wave sending spray over the helmsman, but it was a fast and enjoyable passage in bright sunshine all day.
Looking back at St Kitts when passing through the channel between St Kitts and Statia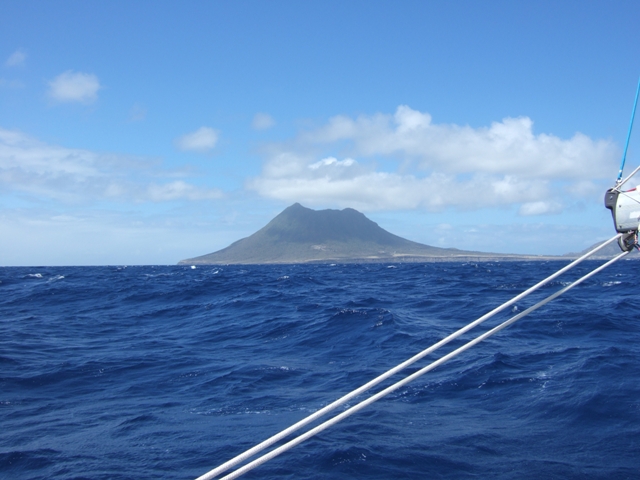 Passing the Dutch Island of Statia
---