Barbuda - Codrington - the only town

Aurora_b
Mike and Liz Downing
Wed 18 Mar 2009 02:10
Above and below - typical streets.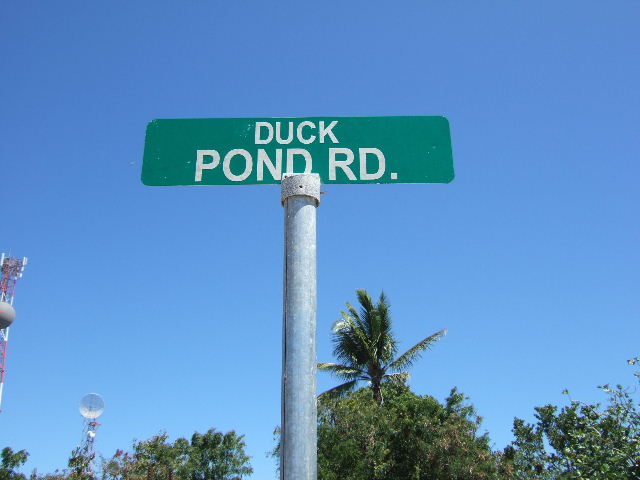 Duck Pond Road had the duck pond (see following), but alas no ducks!
Lunch stop!
A boutique!
Mango tree.
Breadfruit tree.
The school at lunchtime.
and 4 schoolgirls outside the shop at lunchtime!
From the beach, we have to cross the lagoon in a water taxi to get to Codrington, 2 miles away. The fence is there to try and retain the sand which the hurricanes keep trying to take away.
---