Kakadu - Yellow Billabong

Aurora_b
Mike and Liz Downing
Tue 15 Oct 2013 18:22
Having arrived in Mauritius and found good Internet, it's a good opportunity to send up the Australian photos that we didn't manage to send before we left Australia. It was only just under 6 weeks ago, but after 4,500 miles at sea it now seems an age away.
The Yellow Billabong is a wetland area within the Kakadu National Park and is famous for bird life and crocodiles. If you're lucky you may also see wild horses and buffalo, both having been introduced by early settlers and allowed to run wild. Apparently the numbers of buffalo exploded to plague proportions and they started destroying the habitat, so were culled in huge numbers to allow the terrain to recover. The bird life is spectacular - the banks are alive with activity. The boat trip that we took takes you through the Billabong and along the adjoining river.
The wetland stays wet even after 4 months of drought. It was all very picturesque.
A masked lapwing.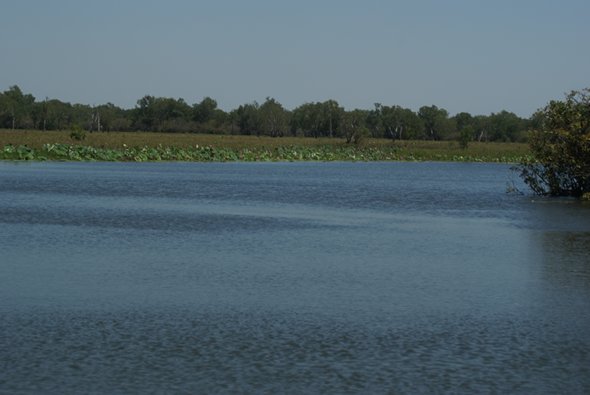 A lot of the river banks were covered in water lilies.
An Australasian Darter drying it's wings in the sunshine.
The first of a dozen or so crocodiles that we saw.
Little Corellas
Cruising down the river!
Egrets (they have a lot of different varieties) and ducks (possibly whistling ducks).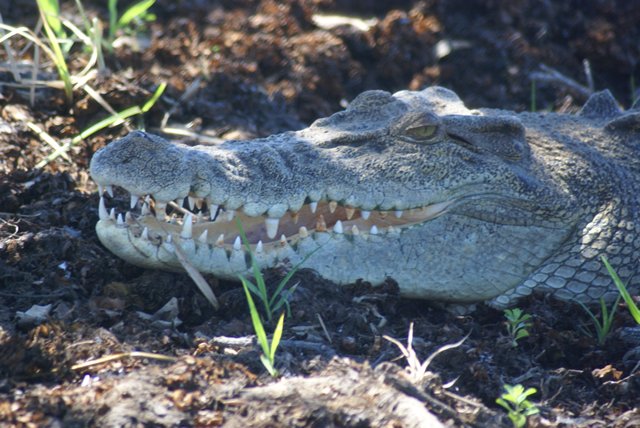 We didn't get that close - a long lens on the camera helped!
A White-bellied Sea-eagle.
Australasian Pelicans fishing together.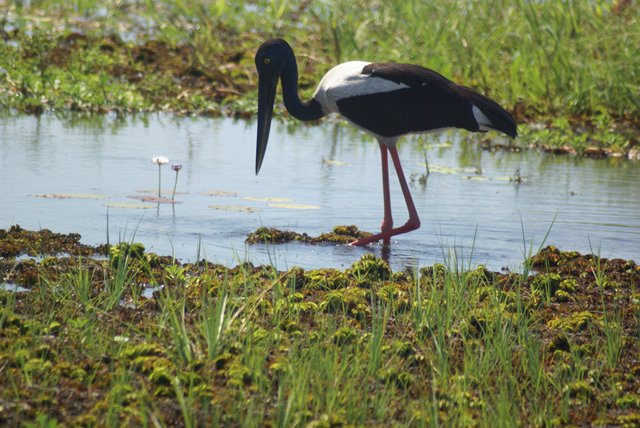 A Black-necked Stork - locally known as a Jabiru.
Comb-crested Jacana - adult above and juvenile below.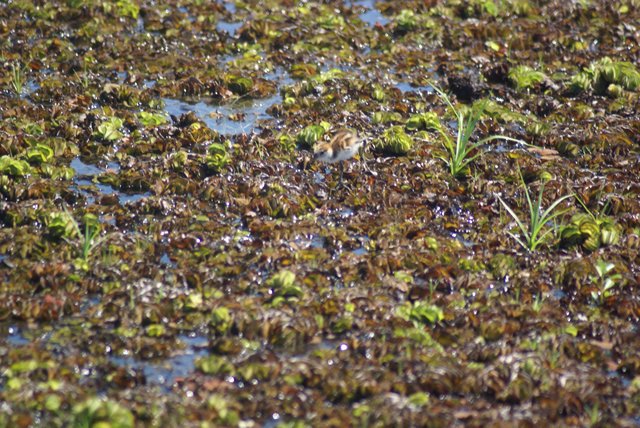 It's not easy to see, but it is there!
---