Unexpected Visitors!

Aurora_b
Mike and Liz Downing
Tue 27 Apr 2010 18:01
We thought the risk from being boarded by sea lions had passed and we let the defenses down too early! We came back from town yesterday to find ............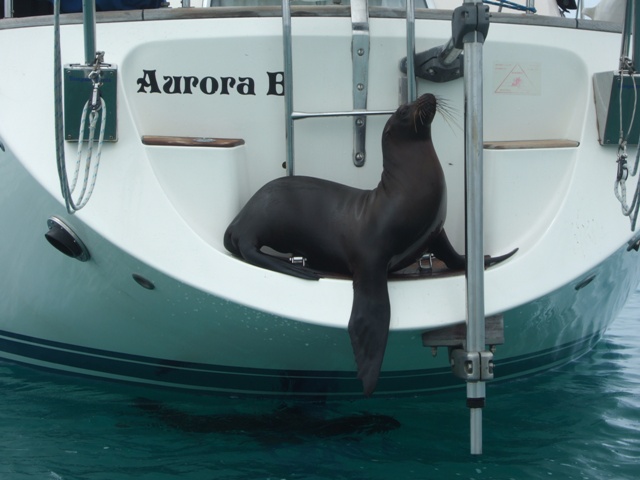 .... one on the bathing platform (and one swimming underneath) ......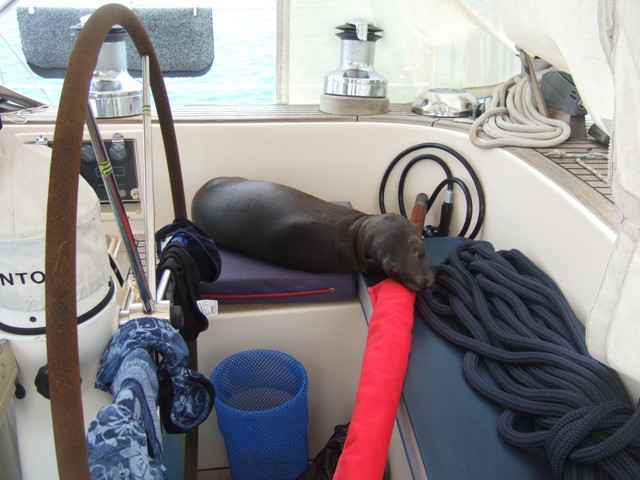 ...... and junior snuggled up in the cockpit!
We persuade him to leave the cockpit, but he really didn't want to leave the boat!
Having dived back into the water, he found his way back again soon after.
Having been persuaded back into the water, the family played around the boat for a while.
---