Shirley Heights, Antigua

Aurora_b
Mike and Liz Downing
Sun 8 Mar 2009 12:00
We didn't think we should leave Antigua without going up to Shirley Heights on Sunday afternoon/evening to watch the sun go down and listen to the steel band. It's an institution over here. The view is superb and we got there about 2pm to have a quiet look around before the masses arrived. The steel band started at about 4 in the afternoon and went on until 7.30 when a Reggae band took over. By 4 30 the place was packed and by 6 the band was really going some. It is a sight to see them when they play so fast and loud, and we both like steel band music, which is just as well!
The Guard House at Shirley Heights - it's now a bar and restaurant.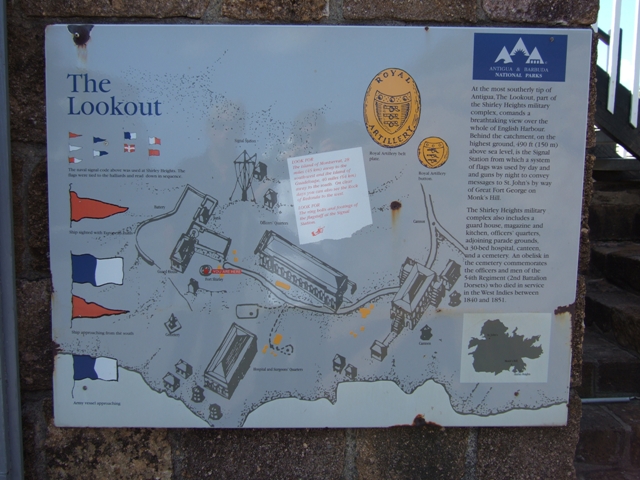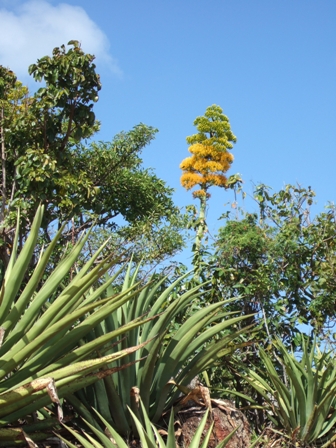 Liz spotted a century plant in flower down the path from the Guard House. There were humming birds around it, which pollinate it. You can just see one - the dirty mark bottom left of the flower! Bats also pollinate, but we didn't see any of those about.
The view out to the west is still one of the best. The first stretch of water with all the boats at anchor is the entrance to English Harbour and leads up to the Dockyard. The water on the far side is Falmouth Harbour, where we anchored.
This gives a closer view of the Dockyard . The water shaped as a 'U' forms 2 bays used as hurricane holes - when a hurricane is approaching boats tie up to the mangroves, put as many anchors out as they can and then pray! They used it as a hurricane hole in Nelson's time and there are several huge chains on the sea bed used to stop ships. Boats there today have to make sure they don't get their anchors caught up on these, otherwise its a call to underwater gang to free them.
And him and hers - pictures to prove we were there!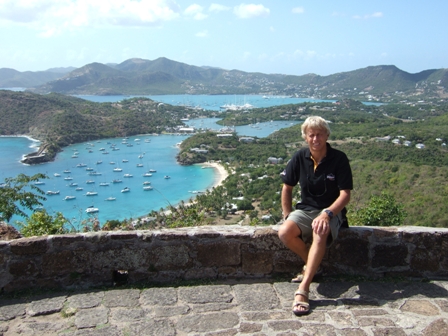 We didn't see the green flash as the sun went down - too much cloud on the horizon, but not a bad sunset to end a perfect day.
---