Bay of Islands - Photos - Roberton

Aurora_b
Mike and Liz Downing
Mon 17 Jan 2011 09:55
Roberton is one of the smaller islands, but very scenic and pictures of it appear on a lot of the fronts of maps and guides of the area.
Roberton Island shown on the chartplotter with Aurora B in the middle of the right-hand bay.
We weren't the first to land here!
Above and below - photos from the walk to the highest point on the island.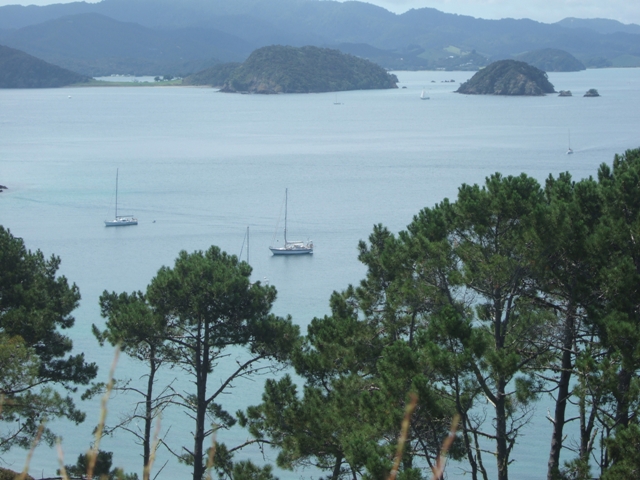 Aurora B anchored in the middle of the bay.
Looking down at the clear water below
A gap in the trees opened up to show how far it was to the beach below
---