Raiatea - Photos

Aurora_b
Mike and Liz Downing
Mon 30 Aug 2010 06:28
Raiatea is the second largest island in the Societies after Tahiti. We went into the Apooiti marina for a couple of days to do a number of jobs that it was safer to do tied alongside and in shallow water. Once complete we anchored in the lagoon on the west coast before going to Tahaa.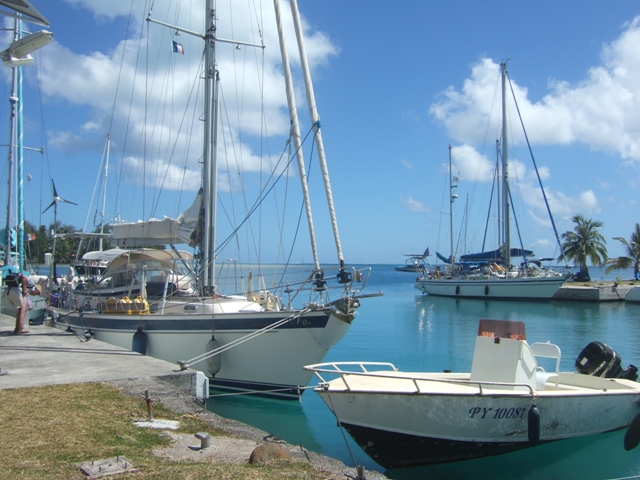 Tied up on the visitor's dock, with less than 12 inches under the keel. The water was clear and you could
see the keel just above the rocks and coral on the bottom.
From the opposite end of the marina. All the charter boats moor stern to the
docks and tie up to the mooring buoys in the picture. (The maneuver to tie up the
charter boats is carried out by the charter staff who board the boats before they
enter the marina.)
Bora Bora in the distance, from the marina.
Local church on the way into Uturoa, the main town.
The hill overlooking Uturoa.
At anchor in the lagoon on the west side of Raiatea, with another yacht close by and Bora Bora just
visible in the background.
---