Photos - Las Perlas (Panama) to San Cristobal (Galapagos)

Aurora_b
Mike and Liz Downing
Sun 21 Mar 2010 20:52
The Las Perlas islands are about 35 miles south east of Panama City, in the Bay of Panama. They are not coral islands, but are very pretty and have lovely sandy beaches that uncover as the tide goes out. Tides are something we had to get used to again. In the Caribbean, even at the Caribbean entrance to the canal, the tide range is a couple of feet or so and you don't have to worry about it, but on the Pacific side the range is 20ft and you do!
Our anchorage in Las Perlas.
A hitch-hiker on the solar panel........
......who much preferred being on the bimini!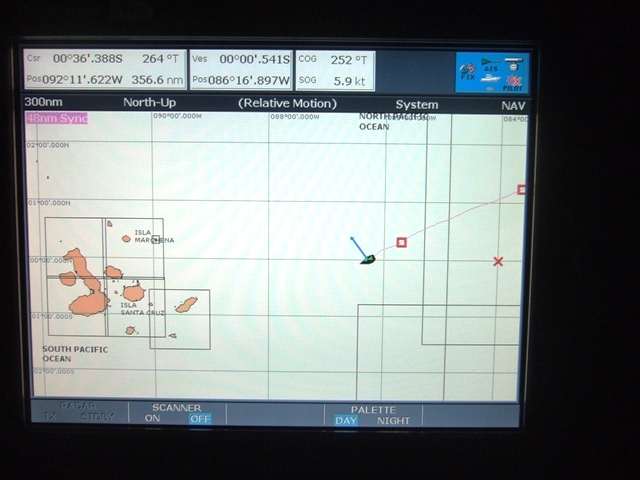 Just crossed the Equator! The Galapagos Islands, left of screen, are still 190 miles away. The first one to
the east is San Cristobal, the round one is Santa Cruz and the big one is Isabella.
---